« Obama's ATF Acting Director Kenneth Melson May Resign Over Fast and Furious Program ~ Obama and Holder Are To Blame As Well!!! | Main | Obama Breaks Immigration Laws In Attempt To Loosens Border Rules For His 2012 Election »
June 21, 2011
Oversight Chairman Darrell Issa:Obama's " Fast and Furious" A Deadly Gunrunner Operation Not Just A Deadly "Mistake", BUT On Purpose!
Issa's Opening Statement Wednesday's Operation Fast and Furious Hearing
Issa: Obama Administration's Deadly Gunrunner Operation a Deadly Mistake
Oversight Chairman Darrell Issa (R-CA) opening statement at today's explosive Oversight hearing on the Obama Administration's deadly program that let thousands of high-powered weapons fall into drug smugglers' hands. Oversight released a scathing report with all the tragic facts about the Obama Administration's deadly mistake of a program, Operation Fast and Furious.
http://oversight.house.gov/images/stories/Reports/ATF_Report.pdf

More videos HERE of this investigation....Committee on Oversight and Government Reform
.
On Fox News William La Jeunesse said sources told him that this disaster was "not a mistake, it was a deliberate strategy approved by the Justice Dept and carried out by the ATF over the strenuous objections of multiple agents and dealers. From what I've been told, Mexico is going to be livid, outraged when they see the congressional report that shows that US officials could have cared less when guns they intentionally sent south, killed people in Mexico – not just drug dealers, but innocent victims and cops."
The Hero is ATF agent John Dodson because had he not blown the whistle on this travesty!!
Via Tucson Citizen: Statement of John Dodson about ATF gunwalker scandal: "The very idea of letting guns walk is unthinkable to most law enforcement."

Statement of John Dodson to House Committee on Oversight and Government Reform June 15, 2011.

Dodson is the first whistleblower to come forth in public after Border Patrol agent Brian Terry was murdered with guns "walked" by ATF.
I have never heard an explanation from anyone involved in Operation Fast and Furious that I believe would justify what we did. The ATF is supposed to be a guardian of our citizens. To paraphrase the analogy of Army LTC Dave Grossman, ATF is supposed to be the sheepdog that protects against the wolves that prey upon our southern border. But rather than meet the wolf head-on, we sharpened its teeth and added number to its claws, all the while we sat idly by watching, tracking, and noting as it became a more efficient killer.
Prior to my coming to the Phoenix Field Division, I had never been involved in or even heard of an operation in which law enforcement officers let guns walk. The very idea of letting guns walk is unthinkable to most law enforcement. I and other field agents involved in the operation repeatedly raised these concerns with our supervisors. In response, we were told that we simply did not understand the plan. However, the numerous guns we let walk have yet to be recovered. Those that have been, were only recovered after the last time they were used in a crime. I cannot begin to think of how the risk of letting guns fall into the hands of known criminals could possibly advance any legitimate law enforcement interest. I hope the Committee will receive a better explanation than I ever did.
.
Here is the timeline of relevant events throughout this scandal:
•January 20, 2009: A hard-core, idealogical leftist becomes President. Gun control is right up there with high taxes and abortion-on-demand as a sacrament of the left, but the prospects for enacting gun control legislation look bleak due to a shift in public mood and the 2008 Heller decision along with a pesky lack of carnage from widespread adoption of shall-issue concealed carry laws and the 2004 expiration of the assault weapons ban.

•March 26, 2009: Secretary of State Hillary Clinton claims on a flight to Mexico City that 90% of the firearms used by drug cartels in Mexico come from the U.S. After layers of rigorous fact-checking, the MBM repeated the claim. For example, USA Today:
On Thursday, Attorney General Eric Holder and Homeland Security Secretary Janet Napolitano visit Mexico to discuss ways to stop the smuggling of American weapons, which Mexico says account for 90% of confiscated arms here. The meeting is part of an urgent American effort to aid Mexico as it fights a bloody war against drug cartels.
•April 2009: The 90% claim is almost immediately debunked
•And lest some liberal scream Faux News!!11!, the 90% stat has been so widely debunked that even the liberal FactCheck.org can't spin it.*
•Fall 2009: Operation Fast and Furious begins.
•November 2010: The body of kidnapped Mexican attorney Mario Gonzalez Rodriguez is discovered in a shallow grave. It is now reported that he was killed with guns allowed to be smuggled under Operation Fast and Furious.
•December 14, 2010: Border Patrol Agent Brian Terry is shot with an AK-47 allowed to be smuggled to Mexico under this operation. He died the following day.

The ATF Head's ouster should only be the beginning. Issa says "Holder absolutely knew" about this operation earlier than he testified:
.
A HUGE thank you and Hat tip to these sources for all the above information ~ Wild Thing:

Nice Deb Blog ( she has done a lot of work on this)
.
A 'Fast and Furious' border fiasco

This week, the Obama administration is expected to fire Kenneth Melson, the acting head of the Bureau of Alcohol, Tobacco, Firearms and Explosives -- tossing him under the bus as a symbolic gesture to a congressional committee headed by Rep. Daryl Issa (R-Calif.).
Issa's Committee on Oversight and Government Reform is investigating an insane ATF operation -- a supposed sting that involved the deliberate funneling of thousands of weapons to ultra-violent Mexican drug cartels in 2009-10.
The op's name, "Fast and Furious," came from the series of movies about an undercover drag racer working for the FBI -- which gives you some idea of the lack of seriousness behind this cockamamie scam.
The Justice Department, which oversees the ATF, says the idea was to allow the sale of handguns, AK-47s and .50 caliber rifles to so-called "straw purchasers," who'd then pass them along to the cartels. In theory, ATF agents would then trace the extent of the smuggling networks in an effort to stop the illegal cross-border gun trade.
--snip--
Oops No. 2: The gangs used the weapons for what you'd expect. At least two American agents have been killed with Fast and Furious guns...
--snip--
In the meantime, ranchers have been shot and property trashed, and the lives of Border Patrol and ICE agents have been snuffed out in the line of duty.

The Issa hearings are just scratching the surface of a larger scandal .

.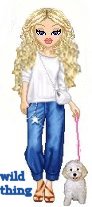 Wild Thing's comment.......
The man masquerading as the President of the United States DID THIS, and the head of the DOJ .

This took awhile but this is heating up. Obama of course is lieing, He knew. So this is a cover up as well as running guns into a "friendly" neighbor, murder of a US Officer, and who knows how many murders in Mexico. And Obama and Holder both knew perfectly well what they were doing.
A US Border Patrol agent was killed by AK47 bullets and the AKs used to kill him were dropped at the scene by the fleeing murderers. Those AKs were 'Fast And Furious' transported guns.

From Agent Terry's family that might sue:
Agent Terry's Family May Sue the ATF Under the Federal Tort Claims Act
What we do know is this: Brian Terry, a Border Patrol agent and U.S. Marine veteran, was murdered on American soil by foreign nationals using rifles that were illegally purchased a year ago by straw-man buyers at an Arizona gun store. We also know that ATF has been instructing U.S. dealers to proceed with the sale of guns to illegal straw purchasers, even after the dealers had specifically warned them that they appeared to be illegal. We know that two of these 'monitored' guns were recovered at the scene of Agent Terry's murder.

Have you noticed how little information has come out of the White house regarding all of this? It shows me that they don;t want to say anything that will be used against them later. They are in deep now that it came out and are trying to distance themselves as much as they can.

Obama and Holder want to gut the Second Amendment!!!
Posted by Wild Thing at June 21, 2011 04:50 AM
---
Comments
I watched the hearing and am reading a terrific article in the NRA's monthly publication, "the American Rifleman." I think it is also important that we all contact Congresman Issa's office to show support for investigating Stedman and monkeyboy. Remember, managers are responsioble for what their underlings do. In this case they are accessories to murder..
The only thing I would disagree with Chrissie is that messiko in not a friendly neighbor. They hate us,use us and want to reclaim the US as theirs. That is why every illegal bean eater should be picked up and literally kicked back across the Rio Grande.
Posted by: Eddie (Enemy of the State) at June 21, 2011 03:27 PM
---
Eddie, thank you so much!! This is so HUGE and so few people are interested and so few people are paying attention.
I agree your right about Mexico. I put it in quotes in my comment heh heh to show that it is what it is supposed to be friendly. That is my fault for not saying it better. Thank you Eddie!! ((hug))
Posted by: Wild Thing at June 21, 2011 03:47 PM
---
Their, Holder and Obama's, main reason behind this was to do away with the 2nd. Recall when the gun running, into Mexico, was declared to be coming from the U.S. This was proven to be false as the majority of the weapons were coming through Mexicos southern borders.
So they, Holder and Obumer hatched up this plot.
Posted by: Dave 18zulu at June 21, 2011 07:15 PM
---
Operation Justify Gun-Control...
Posted by: Anonymous at June 23, 2011 07:32 PM
---