« Anti-terror Treaty Seen as 2nd Amendment Threat | Main | The Obama's Are Kiss Of Death On Business As Restaurant and Clothes Designers Effected By Obama's Not So Golden Touch! »
June 10, 2011
Obama's Incompetent Janet Napolitano: Concentrating Terrorists Screening Efforts on Muslim Men Under 35 is Not Good Logic

Janet Napolitano: Concentrating Terrorist Screening Efforts on Muslim Men Under 35 Is Not Good Logic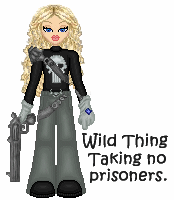 Wild Thing's comment.....

LOL first oh dead Lord, check out the body language of manly Janet. I mean pleaseeee she doesn't even try to be feminine. hahahaa
Abd..."Concentrating Terrorist Screening Efforts on Muslim Men Under 35 Is Not Good Logic "
WTH??!! So I guess to her terrorists are ONLY Senior citizens from the Taliban????
Hey Omar, get your walker and strap on that sucide vest and get over here.Janet just pimped us.
Posted by Wild Thing at June 10, 2011 02:50 AM
---
Comments
Janet Reno and Napolitano need to cover themselves with BURKAS! This would save men from going blind...
Posted by: darthcrUSAderworldtour07 at June 10, 2011 08:55 AM
---
Gawd, I couldn't stand this lefttard when she was governor of my state...and now she's doing more damage to my country . sooner or later her policies are going to back fire on her in a major way and get alot of American people hurt or killed, and she will be still to stupid to see it. one can always hope she has a stroke of something... this idiot needs to just stop.
Posted by: DaWulf at June 10, 2011 11:47 AM
---
She says, the border is under control as good as it ever was. Then why are the drug cartels shooting at Texas police. We got a war going on down ther and nobody seems to give a crap about it. As long as Calderon's Peon flunkies keep flooding the United States with Illegals. Like Weiner gate its only going to get worse but much quicker.
Posted by: Mark at June 10, 2011 12:44 PM
---
Thank you everyone so much.
Posted by: Wild Thing at June 11, 2011 03:10 AM
---
What manner of psycho-babble is this Nepoleano trying to banter against the most intelligent question I've heard. Is she that incoherent, to believe she can dazzle someone with BS of such moronic aptitude, would be received as her most intelligent diatribe,ever. Lord help us.

Posted by: Lucid Lee at June 12, 2011 11:44 AM
---