« Anthony Weiner Considers Resigning After More Naked Photos Released He Took At House Gym At Rayburn House Office Building | Main | While Anthony Weiner Awaits Approval For Leave Of Absence, Barack Obama Says: "I Would Resign" If I Was Weiner »
June 13, 2011
New Hampshire Republican Debate Tonight
Former New Hampshire Gov. John Sununu and former New Hampshire Sen. John Sununu preview the CNN New Hampshire debate.
Airtime is 8pm Eastern time on CNN

Minnesota Rep. Michele Bachmann, businessman Herman Cain, former House Speaker Newt Gingrich, Texas Rep. Ron Paul, former Minnesota Gov. Tim Pawlenty, former Massachusetts Gov. Mitt Romney and former Pennsylvania Sen. Rick Santorum will participate in the June 13 debate on the campus of Saint Anselm College.
This is the first time that Bachmann, Gingrich and Romney will appear in a 2012 presidential debate. The event is being sponsored by CNN, WMUR and the New Hampshire Union Leader. CNN Chief National Correspondent/Anchor John King will moderate the debate with journalists from WMUR and the Union Leader participating in the questioning.
Former New Mexico governor Gary Johnson was not invited to the first New Hampshire debate of the Republican primary on June 13.
"I respect the right of CNN and the other sponsors of the June 13 New Hampshire Republican presidential primary debate to apply their own criteria and invite who they choose," Johnson said in a statement Friday. "It is, however, unfortunate that a significant segment of the Republican Party, and more importantly, millions of independent voters who might be Republican voters, will not have a voice on the stage in Manchester."
Some that were invited will not be there. Jon Hunrtsman and Sarah Palin was also invited but said no.
Huntsman decided to take a pass on the debate, saying that he is not yet an official candidate and still putting the finishing touches on his potential campaign.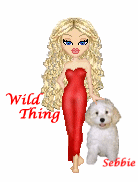 Wild Thing's comment........
LOL I liked how Former New Hampshire Gov. John Sununu said you need more experience then being a community organizer. heh heh a hit at Obama.......... and then he said about Huntsman he said he only supports Republicans. tah dah ! hahaa
Posted by Wild Thing at June 13, 2011 06:55 AM
---
Comments
Gingrich needs to bow out as he's blown any hopes of being nominated.
Posted by: BobF at June 13, 2011 07:21 AM
---
Of all those mentioned, there are only two that can be considered, Conservatives. Michelle Bachmann and to a certain extent, Tim Pawlenty.
The rest are retreads or RINOS or both.
The media will continue to push Romney, Gingrich and now Huntsman, because in the mind of the Press, they are the face of the Republican Party. We can thank the RNC, for helping foster that opinion.
There is still along way until June 2012, and the real candidates, I believe, have not stepped forward.
West/Palin, Palin/West. How does that sound?

Posted by: Sean at June 13, 2011 10:43 AM
---
Palin/West sounds ideal, Sean.
Sadly, I just don't see it happening.
Both Palin and West are still young solid conservatives, have strong followings and bright futures.
Despite his age, Herman Cain will again stand out as the most impressive and virile candidate bringing the most Republican enthusiasm in tonight's debate in New Hampshire.
There's a lot of economic pain hitting home across this country with protracted high unemployment, severe devaluation of real estate, and a tax the rich White House that is clueless of how jobs are created, how to grow the private sector and thus expand the tax base with sustainable prosperity.
Consequently, I still hold that the stark economic contrast between Texas and the rest of the country will be the strongest ticket to victory with Perry/Rubio as described in this 10 June post:
http://www.theodoresworld.net/archives/2011/06/sen_al_frankenin_2_years_obama.html#comments
Posted by: Carlos at June 13, 2011 02:22 PM
---
Yeah Palin/West sounds good to me too. The others As said are RINOs . The Rnc's choice. Thats the scary scenario Two candidates. One Leftist democrat, on Watered down democrat and a Conservative. That worries me a lot.

Posted by: Mark at June 13, 2011 07:14 PM
---
I agree it is very concerning.
Carlos, thanks for that by Franken. I know it really must bug obama when his democrats say things like that and it makes me feel a little better.
Posted by: Wild Thing at June 14, 2011 03:07 AM
---