« 2012: The Media Can't Save Barack From the Obama Economy | Main | Undermining America: What You Must Know by Dr. Alan Bates, MD. »
June 21, 2011
NBC Cut "under God" From The Pledge of Allegiance During Their US Open Coverage Then Gives Totally Unacceptatible Apology
NBC decided it was a good idea to cut "under God" from the Pledge of Allegiance during their US Open coverage.
NBC Apologizes for Omitting 'Under God' From Pledge During U.S. Open Broadcast

NBC issued an on-air apology Sunday for omitting the words "under God" from the Pledge of Allegiance during its coverage of golf's U.S. Open.
The words were edited out of a clip of children reciting the oath — a move immediately noted by viewers, who took to Twitter and various blogs to voice their anger, the Huffington Post reported.
In a statement during the broadcast, NBC commentator Dan Hicks said, "We began our coverage of this final round just about three hours ago and when we did it was our intent to begin the coverage of this U.S. Open Championship with a feature that captured the patriotism of our national championship being held in our nation's capital for the third time.
NBC commentator Dan Hicks said, "[snip] Regrettably, a portion of the Pledge of Allegiance that was in that feature was edited out. It was not done to upset anyone and we'd like to apologize to those of you who were offended by it."
Fox News picks up the story of NBC omitting 'under God' during yesterday's broadcast. MRC Vice President Dan Gainor says "what we've got is proof that we're not dealing with liberal media, we're dealing with godless liberal media." He calls NBC's apology 'entirely bogus'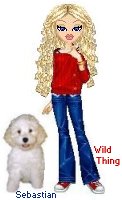 Wild Thing's comment........
Notice they didn't say "accidently". They said "regrettably". And they only regret it because they didn't expect folks to go ballistic on them.
They couldn't even say "Under God" in their apology. It was just "a portion".
It was not "omitted," as in, "forgetting to include". . .it was intentionally edited out. Someone decided it was unacceptable.
Posted by Wild Thing at June 21, 2011 04:40 AM
---
Comments
Over the weekend there was that angry, belligerent, crass Jon Stewart repeatedly calling himself just a comedian on Fox Sunday with Chris Wallace. Then there was this intentional NBC omission of the words "Under God" from their Pledge of Allegiance video AND the repeated omission in their subsequent apology.
Anyhow, putting the two together, I thought back of how a humble, talented and truly American comedian knew back in 1969 how this two word omission from the Pledge of Allegiance would indeed come to be.
Here's the best thing to ever come out of Vincennes Indiana, Red Skelton, with his "Under God" augury at the end of this video:
http://www.youtube.com/watch?v=fiZeTrtyoCQ
I truly wish young people today saw more substantive broadcasts like this and less of the garbage they're exposed to every day including the crass Jon Stewart.
As the 4th of July nears, here's another Pledge of Allegiance explained by John Wayne:
http://www.youtube.com/watch?v=3Jf3MQpffBc
The Stars and Stripes forever !
Posted by: Carlos at June 21, 2011 09:10 AM
---
I agree Carlos. Happy 4th in advance.
Posted by: Eddie (Enemy of the State) at June 21, 2011 03:30 PM
---
Carlos, I agree those two things are so awesome. Thank God we had Red Skelton and John Wayne.
Thank you for posting both of those.
Posted by: Wild Thing at June 21, 2011 03:50 PM
---
Eddie, Happy 4th to you too and to everyone.
Posted by: Wild Thing at June 21, 2011 03:51 PM
---