« Worst President In US History Obama Blames 'Europe, earthquake and gas prices' For Economic Woe | Main | Sarah Palin Speaks About Obama's Disastrous Economic Record »
June 06, 2011
Howard Dean warns Democrats Sarah Palin could beat Obama in 2012
Howard Dean warns Democrats Sarah Palin could beat Obama in 2012
Howard Dean, the former Democratic National Committee chairman who helped Democrats capture the White House in 2008, warns that Sarah Palin could defeat President Obama in 2012.

Dean says his fellow Democrats should beware of inside-the-Beltway conventional wisdom that Obama would crush Palin in a general-election contest next year.
"I think she could win," Dean told The Hill in an interview Friday. "She wouldn't be my first choice if I were a Republican but I think she could win."

Dean warns the sluggish economy could have more of a political impact than many Washington strategists and pundits assume.
"Any time you have a contest — particularly when unemployment is as high as it is — nobody gets a walkover," Dean said. "Whoever the Republicans nominate, including people like Sarah Palin, whom the inside-the-Beltway crowd dismisses — my view is if you get the nomination of a major party, you can win the presidency, I don't care what people write about you inside the Beltway," Dean said.

Dean spoke to The Hill the same day the Labor Department revealed the national economy added only 54,000 jobs in May and the national unemployment rate had risen to 9.1 percent.
Last month the private sector created 83,000 jobs, about a third the average for the previous three months.
Dean said he doesn't think Palin will win the GOP nomination or would have the advantage over Obama in 2012. But he warned it is dangerous for Democrats to dismiss her.
"Anybody who gets the nomination could win the presidency," he said. "Do I think she's going to get the nomination? No. But that process is so difficult and really tests candidates in ways that no other process can."

.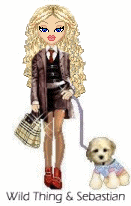 Wild Thing's comment........
They've feared her since September 2008. I guess with Howard Dean saying this will bring on more attacks by the media toward her. But they do it anyway.

....Thank you Mark for sending this to me.
Mark
3rd Mar.Div. 1st Battalion 9th Marine Regiment
1/9 Marines aka The Walking Dead
VN 66-67


Posted by Wild Thing at June 6, 2011 12:48 AM
---
Comments
I believe Dean is saying this hoping the Republicans run Palin. The Democrats already have their minions, like Jay Leno and the MSM, trying to convince the lemmings that she's stupid and incompetent. Also, her stepping down as Governor will turn off a lot of people and they know it. Her reason is irrelevant to many people, all they know and want to know is she quit on those who elected her.
Posted by: BobF at June 6, 2011 07:51 AM
---
Bob, yes I see what you mean about what Dean said. Also yes I have heard some Republicans say they don't want her to run because of how she stepped down from being Gov. I had one the other day that would not tell me why, she just said she is not for Allen West or Sarah Palin. I have no idea what she does not like about them. I am thrilled with both of them so much.
Posted by: Wild Thing at June 7, 2011 01:27 AM
---