« Gov. Scott Signs Welfare Drug Testing Into Law ~ Good For Gov.Scott! Stay Strong! | Main | Sarah Palin Wants To Terminate All Energy Subsidies, Including Ethanol ~ Good For Sarah Palin! »
June 01, 2011
House Sends Obama Message, Rejects His Debt Increase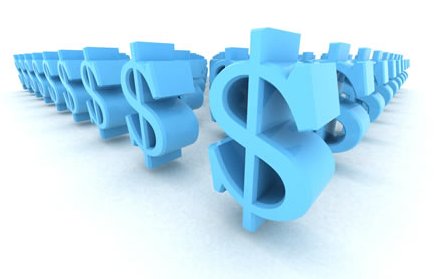 House Republicans dealt defeat to their own proposal for a $2.4 trillion increase in the nation's debt limit Tuesday, a political gambit designed to reinforce a demand for spending cuts to accompany any increase in government borrowing.
House overwhelmingly rejects debt limit increase, 82 Dems vote "no"
Eighty-two House Democrats joined every Republican in rejecting a bill to raise the federal debt ceiling to $16.7 trillion, and the measure failed by a vote of 97 to 318, with seven members (all Democrats) voting "present."
The Obama administration has argued for such a "clean" vote on the debt ceiling without strings attached (such as additional legislation to reduce the debt).

Just last month, 114 Democrats signed a letter calling for a "clean" vote and Democratic Minority Whip Rep. Steny Hoyer, D-Md., also advocated one. But today, Hoyer announced he was advising his caucus to vote against the measure. Ultimately, just 97 Democrats voted for it, with 82 explicitly voting against it (on top of the seven "present" votes). A total of 10 members (six Democrats, four Republicans) did not vote.
No doubt, this is political gamesmanship by the GOP meant to call the Democrats bluff and show that a stand-alone vote on the debt limit has no chance of passage. But it still is another demonstration that Democrats are reluctant to vote for anything that could open them up to criticism, even when it means voting for policies for which they had previously expressed support.

Last week, zero Senate Democrats voted for President Obama's budget, which went down 0 to 97. And Democrats in the Senate still haven't proposed their own alternative.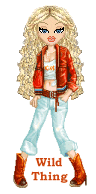 Wild Thing's comment........

I love it when the dems go against obama it makes it a double slap in his face when that happens.
Posted by Wild Thing at June 1, 2011 04:45 AM
---
Comments
Like USMC DI Gunny Lee Ermey would yell,
"WTF?! The GOPhers have finally grown a few pairs!"
Posted by: darthcrUSAderworldtour07 at June 1, 2011 12:17 PM
---
It's about time. 89 democrats does not make it a majority vote this is bi partisan. Finally, some people have woken up. Thats a start.
Posted by: Mark at June 1, 2011 02:59 PM
---
Posted by: jan at June 1, 2011 07:16 PM
---
Darth, good one. giggle Love it.

Mark, I agree, this was a good day.

Jan, big ole yessss with you.
Posted by: Wild Thing at June 2, 2011 12:42 AM
---