« So Now We Have Mitt Romney Joining Newt Gingrich On The FAKE Global Warming Train ~ Say "Goodnight," Gracie! | Main | Sarah Palin: Obama Is Not Just Misconstuing Facts & Information... He's Lying »
June 04, 2011
'Gunsmoke' Legend James Arness Dies at 88
.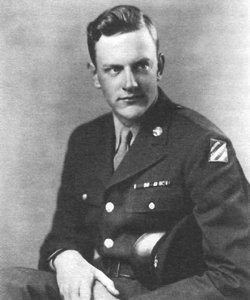 Wounded at Anzio, Bronze Star
James Arness was severely wounded in WWII at Anzio, and his war wounds pained him ever since.

The 6-foot-7 actor, who also starred in the 1950s sci-fi classics "Them!" and "The Thing From Another World," thanks fans for their support with a posthumous letter on his website.
James Arness, the tall man who towered over TV screens for 20 seasons as the iconic Marshal Matt Dillon on CBS' Gunsmoke, has died. He was 88.
Hollywood's Notable DeathsThe 6-foot-7 actor, who also starred in the 1950s sci-fi classics Them! and The Thing From Another World, passed away of natural causes Friday in his home in Brentwood, according to his business manager, Ginny Fazer. His death comes 14 months after his brother, Mission: Impossible actor Peter Graves, died of a heart attack at age 83.
"I had a wonderful life and was blessed with some many loving people and great friends," he said. "I wanted to take this time to thank all of you for the many years of being a fan of Gunsmoke, The Thing, How the West Was Won and all the other fun projects I was lucky enough to have been allowed to be a part of. I had the privilege of working with so many great actors over the years."

As the stoic Marshal Dillon, Arness kept the peace in rough and tumble Dodge City, Kan., on Gunsmoke, which aired on CBS from September 1955 to March 1975 for a total of 635 episodes. It set a record for the longest-running, live-action primetime series by seasons, since tied by NBC's Law & Order.
Arness was born James King Aurness in Minneapolis on May 26, 1923. He served in the army during World War II, was wounded in his right leg and received the Purple Heart.
James Arness was studying at Beloit College when the war broke out. His ambition was to become a navy pilot, but his height, six feet and seven inches, disqualified him. His Anzio wounds landed him in the hospital for 18 months, and during that time he became involved with an acting group.
On the advice of Graves, Arness applied for and earned a job as an announcer for a radio station in the Twin Cities, then moved to Los Angeles and landed a role as Loretta Young's brother in the 1947 film The Farmer's Daughter.
After starring in the title role as a thawed-out alien bent in eating humans in The Thing, he was spotted by John Wayne, who signed him to a contract with his production company, Batjac Prods. The actors worked together on such films as Big Jim McLain (1952), Island in the Sky (1953), Hondo (1953) and The Sea Chase (1955).
Wayne recommended Arness for the role of Marshal Dillon on Gunsmoke, which was coming to TV after beginning as a radio program in 1955. (The show ran on radio until 1961, with the rotund William Conrad voicing the lawman.)
"Go ahead and take it, Jim," Wayne urged him. "You're too big for pictures. Guys like Gregory Peck and I don't want a big lug like you towering over us. Make your mark in television."
Survivors include his wife Janet, sons Rolf and Jimmy and six grandchildren. Services will be private. In lieu of flowers, the family asks that donations be made to United Cerebral Palsy.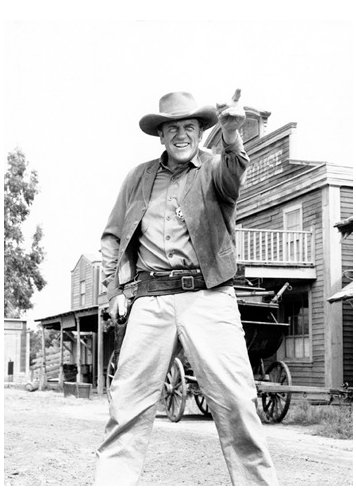 .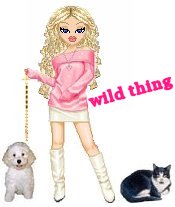 Wild Thing's comment........

James Arness was a Republican. I remember seeing him interviewed a few years ago. James Arness was a conservative and a class act.


R.I.P. James Arness

An era that slipped away forever.








Posted by Wild Thing at June 4, 2011 05:55 AM
---
Comments
There is a long list of Hollywood celebrities who had great war records and we are losing them all one by one. We are the only ones who know the truth, the generation they fostered, after us the stroies get convoluted, distorted and lied about. Soon they will be all gone and no one left to tell the American people what the truth really was.

Posted by: Mark at June 4, 2011 09:08 AM
---
Then all we will have LEFT is the michale moors.

Posted by: Heltau at June 4, 2011 04:46 PM
---
Mark, well said, that is all so very true.

Posted by: Wild Thing at June 4, 2011 04:57 PM
---
Heltau,yes and how sad that is.

Posted by: Wild Thing at June 4, 2011 04:58 PM
---