« Community Oraganizer Obama To Bail Out Greece ~ | Main | Ladies and Gentlemen Meet E.W. Jackson Sr., He Is a Marine Corps Veteran, Lawyer, and Preacher Who Is Running For the U.S. Senate from Virginia »
June 09, 2011
Delta Airlines Charges Soldiers for "Exta Baggage"
Delta Airlines charged troops returning from Afghanistan $2800 baggage fee for their own weapons
PHONE: 1-404-773-0305
Hours: Mon-Fri, 8am-7pm ET
Flight 1625 from Baltimore to Atlanta June 7
HERE IS AN ADDED LINK IN CASE THE VIDEO ABOVE IS TAKEN DOWN.
http://www.youtube.com/watch?v=M9DpSBU0gM4

CBS
Delta Airlines is apologizing to 34 U.S. Army troops who just returned from Afghanistan.
The reason? They had to pay some $2,800 in baggage fees, reports Steve Higgins of CBS affiliate WGCL in Atlanta. In a video posted on YouTube, one solider says, "Not happy, not happy at all. We had a little issue with the bags this morning."
Most of the GIs, it seems, had four bags.
Another soldier said in the video, "Delta only allows three for free in coach, "and anything over three bags, you have to pay for, even though there's a contract between the U.S. government and Delta Airlines."
The soldiers say their orders allow them to bring four bags on board -- for free.
A military spokeswoman told WGCL any extra baggage fees assessed by an airline will be reimbursed by the government, depending on the troops' orders.
Delta later issued a statement saying,
"We would like to publicly apologize for any miscommunication ... as well as any inconvenience we may have caused." The carrier promises to "reach out" to the soldiers involved to "address their concerns."

Delta's statement also said active duty military personnel are allowed to check three bags for free in coach and four in first or business class, but the posted policy on the Delta website clearly states they are allowed to check four free bags in coach and five in first or business:
In the YouTube video, one of the soldiers says his fourth bag had "a weapons case holding my grenade launcher and a 9 millimeter, the tools that I used to protect myself and the Afghan citizens while I was deployed in the country."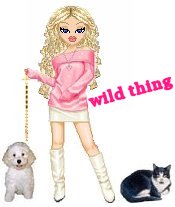 Wild Thing's comment........
No matter what the troops were told about what they could take. Delta should not have charged them at all. I am so tired of our troops and Veterans getting treated badly in any way.

Hello Delta, give our Heroes they money back.
Posted by Wild Thing at June 9, 2011 04:45 AM
---
Comments
If their orders authorized them 4 bags and the airlines only allowed 3 bags to fly for free, they would have been reimbursed the cost of the 4th bag. I've traveled all over the US on military orders and had to pay many up front "authorized" expenses out of my pocket. Upon completion of my travel, I had to fill out a Travel Voucher where I got reimbursement. These guys were out no money.
Posted by: BobF at June 9, 2011 09:11 AM
---
"Delta is ready when you are?" Gimme yo money! We are boycotting Delta right now!
Posted by: darthcrUSAderworldtour07 at June 9, 2011 07:52 PM
---
Bob, thanks for sharing that, I appreciate it.

Darth, I forgot that was Delta's lingo ad.
Posted by: Wild Thing at June 10, 2011 01:06 AM
---
I Will never fly Delta Airline again. They took money from our troups returning from combat to their families. Delta made sure they could take as much money as possible from each member of our returning troups. Not only is Delta Anti-American but anyone who fly's Detlta is Anti-American.
These troups returning from combat to protect this country they were taken from $200 or more for their bags by Delta. They had pobably planned to use that money to take their family out to a night out because of being away from their family. Not now because Delta got their money intended for their family. I HAET DELTA DELTA AIR LINE AND HOPE EVERYONE WILL NOT FLY THEIR AIRLINE
Posted by: Charles Walston at June 11, 2011 07:06 PM
---