« Brooklyn/Queens N.O.W. President Supports Weiner ~ Abortion Is Their Obsession | Main | White House Insider: Obama's Rage Over Netanyahu Meeting: "What the F-ck was that?" »
June 13, 2011
Allen West: Tells Voters To Send Obama Back to Chicago When They Vote In 2012! ~ YESSS!!!
Congressman Allen West speaks to the attendees of the Broward Grand Old Party BBQ. He outlined the importance of Florida in the upcoming election, and then turned up the heat on Obama - watch for the applause and standing ovation.
.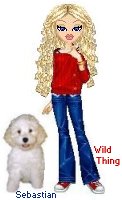 Wild Thing's comment.......
Love it and LTC West!
Keep it up Allen!!
Posted by Wild Thing at June 13, 2011 06:47 AM
---
Comments
Does Florida have any US Senate seats opening up next year? If so, here's your candidate.
Posted by: BobF at June 13, 2011 07:32 AM
---
Even better is the growing concern of a decent candidate for president in 12. There is a growing movement out there in Cyber space to draft LTC WEST for the Republican nomination. There is a west website you can sign the petition to draft him for the run.
I wish he would but he has already stated he wasn't interested in that. Second, has he changed his mind? He has said he would take the VP if offered.
Lastly, if he won the nomination would the RNC support him. They have had a habbit of late in supporting RINOs. A Divided Ticket is one to disaster.
Posted by: Mark at June 13, 2011 08:06 AM
---
Mark, you, I and the rest of us know, that Lt. Col. West, Sarah Palin, Rick Perry and Michelle Bachmann, are not on the short list of Candidates, according to the RNC.
This is very unfortunate not only for the aforementioned people but also for those of us who are Real Conservatives, and are interested in turning this Country around.
The RNC would much prefer to back a fellow elitist RINO like Mitt Romney, who has about as much chance of beating Obama as a snowball in hell.
Every time the RNC calls me up for a donation, and it is quite often, I tell the caller that I refuse to contribute until I see some real support for Real Conservatives. I also tell them that I much prefer to contribute directly to such candidates.
Posted by: Sean at June 13, 2011 10:17 AM
---
Bob, I think so.
He has said he might accept VP but he said not with Gingrich. Not sure who else he would not do it with.
Reading all your comments,I wish he would run as well. I do feel he has a feeling he wants to make each move carefully so he can serve as long as possible to do as much as he can for our country. Just a feeling I get. He has to know that the stupid RNC/GOP is filled with rinos.
Posted by: Wild Thing at June 14, 2011 03:22 AM
---
lt.col. allen west continues to show american's his leadership abilities , his energy and passion on what affects middle class american's, is why more and more everyday people are flocking to him. yes , lt.col. allen west is someone , i believe we can all get behind and support, for what he believes in , is what most american's want and also believes in.
Posted by: latitude38 at June 15, 2011 03:32 AM
---