« Sarah Palin to Hit The Road On Memorial Weekend | Main | Sarah Palin Video of Start of Bus Tour »
May 28, 2011
Trace Adkins and the West Point Cadet Glee Club USMA ACM 2009

This is a song and tribute from the Academy of Country Music Awards 2009 performed by Trace Adkins and the West Point Glee Club, of a Trace Adkins Song "Can't Come Home Til The Last Shot's Fired," and was introduced by wounded Iraq Veteran, 1st. Lt. Andrew Kinard.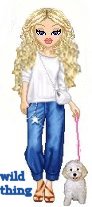 Wild Thing's comment.......

Thank you from 1st. Lt. Kinard, Trace, the West Point Glee Club and all of America.
And thank you to all our Veterans and our troops today, always know we will NEVER FORGET YOU, and we will NEVER FORGET THOSE THAT GAVE THEIR ALL.
Posted by Wild Thing at May 28, 2011 06:40 AM
---