« This Is Great! Jason Mattera Ask avowed Socialist Sen. Bernie Sanders At His Book-Signing: "How does an avowed socialist sell a book?" | Main | Netanyahu Rejects Obama Call for Palestinian State Based on 1967 Borders Calls It 'Indefensible' »
May 20, 2011
Terrorists PA President Mahmoud Abbas and Hamas Spokesman Not Happy With Speech By Barack Hussein ARAFAT Obama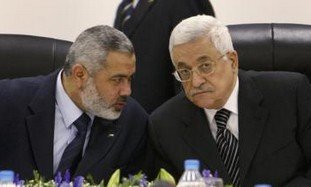 Abbas calls emergency meeting on Obama address

PA president seeks urgent consultations with Arab leaders over address; Hamas spokesmen accuses Obama of "deception," favoritism to Israel.

Palestinian Authority President Mahmoud Abbas on Thursday called an emergency meeting of the PA leadership to discuss US President Barack Obama's speech on peace in the Middle East, a PA official in Ramallah said.

Abbas has also decided to hold urgent consultations with a number of Arab leaders on the speech, the official said.

PLO Executive Committee member Saeb Erekat said that Abbas remained committed to fulfilling all Palestinian obligations in accordance with international agreements, especially the road map plan and the 2002 Arab peace initiative.

Erekat said that the PA was hoping that the Israeli government would fulfill its obligations "to give the peace process the chance it deserves."
Erekat said that Abbas appreciated Obama's efforts to resume the peace talks between the Palestinians and Israel so as to reach a final solution on the core issues according to an agreed timetable.
"President Abbas affirms his appreciation for President Obama's declaration regarding people's right to self-determination, freedom and dignity, as well as ensuring freedom of worship," Erekat added. "The Palestinians need more than any other people such issues to get rid of occupation."
Hamas, on the other hand, accused Obama of "deception" and bias in favor of Israel.
Hamas spokesman Ismail Radwan told Agence France Press that his movement does not believe in US policies because they are biased in favor of Israel and deny Palestinian rights.
.
Hamas: Obama speech a complete failure
The Hamas movement called US President Barack Obama's Mideast policy speech a "complete failure," saying it was like "throwing sand in the eyes of the public."
Hamas spokesman Sami Abu Zuhri claimed the speech lacked content, adding that his organization "is opposed to intervention in our internal affairs." Abu Zuhri urged the Palestinian Authority to dismiss the speech, and emphasized the need to "coordinate the stances of Palestinian forces against the American arrogance."
Terrorists unimpressed with Obama's words: President Barack Obama's Mideast policy speech Thursday was a "total failure," Hamas said Thursday evening.
"The (Arab) nation does not need a lesson on democracy from Obama," said Hamas spokesman in the Gaza Strip, Sami Abu-Zuhri. "Rather, Obama is the one who needs the lesson given his absolute endorsement of Israel's crimes and his refusal to condemn Israel's occupation."
"We will not recognize the Israeli occupation under any circumstances," the Hamas spokesman said, while adding: "We object to intervention in our internal affairs."
Abu-Zuhri also urged the Palestinian Authority not to endorse the American president's speech. He stressed the need to coordinate Palestinian positions in the face of what he referred to as "American-Israeli arrogance."
Other Hamas sources said the president's speech was "deceptive."

Immediately following Obama's speech, the Palestinian Authority's leadership met for an urgent session convened by PA President Mahmoud Abbas.

.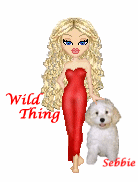 Wild Thing's comment......

Even the terrorists don't like Obama's speech, they don't like that obama didn't throw Israel under the bus far enough. What they really want is the complete complete elimination of Israel. And I bet obama thought the terrorists would be praising him.

obama wet the appetite of the beast and it wants more.
Posted by Wild Thing at May 20, 2011 02:47 AM
---
Comments
So Babeushka, Dr. Zhicago now envisualizes himself as 'Barack of Arabia'? Nick, Wild Thing wouldn't look good in a burka!
The preceeding announcement was an I don't give a Ramadamn a ding dong shot from the heart...
Posted by: darthcrUSAderworldtour07 at May 20, 2011 10:19 AM
---
Now unfortunately, you will see an increast in Rockets sent to Israel, and more bombings. Maybe, now Isreal will start killing the Flys with sledge hammers.

Posted by: Mark at May 20, 2011 09:03 PM
---
Some speech-- alienates Israel and the Arabs are non-plussed about it.
Posted by: Anonymous at May 20, 2011 09:03 PM
---
Posted by: Wild Thing at May 21, 2011 02:31 AM
---
Mark, your right, and I like this idea. " Isreal will start killing the Flys with sledge hammers."
Posted by: Wild Thing at May 21, 2011 02:33 AM
---
Posted by: Wild Thing at May 21, 2011 02:35 AM
---