« "Arafat" Obama at AIPAC: Cut Israel In Half- Create Contiguous Pali State | Main | Sarah Palin - We the People Need To Rise Up And Take A Stand For Israel »
May 23, 2011
Tel Aviv Protesters To Obama: Israel Won't Commit Suicide

The protesters begged President Obama, "Don't send us to our death!"

Israeli protesters held a "We Won't Commit Suicide" rally today in Tel Aviv. Patriot Caroline Glick led the protest in front of the US Embassy
Tal Perry left his Tel Aviv office where he works for a hedge fund to tie a noose around his neck on the city's boardwalk by the sea.
The black haired smiling 27-year-old wasn't trying to commit suicide. He was part of a small group of right wing Israelis who wanted to send a simple message to US President Barack Obama: "Do not hang us" by promoting a suicidal policy.
Exactly at the moment that Obama was addressing the American Public Affairs Committee in Washington, the protesters gathered at the boardwalk just outside of the American embassy, where they hung large white and red banners of the gray steel barrier that said: "Israel won't commit suicide."
Other smaller signs read: "Israel can't be divided," "Obama change your mind," and "No, to the Auschwitz lines of 1949."
.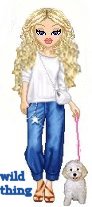 Wild Thing's comment.......
This all makes me cry I feel so badly what obama is doing.
Posted by Wild Thing at May 23, 2011 03:50 AM
---
Comments
Message To Israel
Stand fast and hold on. Only 18 more months till our presidential elections when we'll elect a president who will support God's chosen people.
Posted by: BobF at May 23, 2011 07:31 AM
---
"Amen!" Bob and my motto is:
"GOD IS MY CO-PILOT...JESUS CHRIST IS MY WINGMAN,
& THE HOLY SPIRIT IS MY NAVIGATOR!"
The 66 books in the Bible tell us all that ISRAEL belongs to the God of Abraham, Isaac and Jacob - period! Only 533 days until Election Day 2012!
Posted by: darthcrUSAderworldtour07 at May 23, 2011 10:41 AM
---
And in 18 months we can roll out the guillotine's in DC. It can't come soon enough for me.
Posted by: Eddie (Enemy of the State) at May 23, 2011 12:15 PM
---
I read this somewhere. 'Give me Osama and take the Jews' And this looks like the deal that was made. Now the SoB is trying to sell this deal to our allies. If this is true and right now he is bribing Ireland with a 1 Billion dollar bailout. Now where in hell are we suppose to come up with a Billion bucks.
Posted by: Mark at May 23, 2011 12:31 PM
---
Huge thank you, you are all awesome.
Posted by: Wild Thing at May 24, 2011 04:43 AM
---