« Mitt Romney : "... we're going to have to hang the Obama Misery Index around his neck" | Main | Osama Bin Laden ( like a cat with many lives) Buried at sea 1 1/2 hours after Americans are told he is killed??? Buried it Sea and NO BODY??? »
May 01, 2011
Soros's President, Barack Hussein Obama at the 2011 White House Correspondents' Dinner ~ Obama Attacks Trump, FOX News and Rep. Paul Ryan
Obama jokes about birth certificate
added source

Obama's birth certificate took center stage during his appearance Saturday night at the White House Correspondents Dinner in Washington.

He was introduced with the song "Real American" with shots of the certificate cut into a South Park-style montage, Politico reported. The president also said he really wanted to put the issue of his birth to rest -- and showed a brief clip from the Disney cartoon "The Lion King."
Obama also took aim at Donald Trump, who has become of the country's best-known "birthers" in the past few weeks and a possible Republican candidate for president next year.
"Now, I know that he's taken some flak lately, but no one is prouder to put this birth certificate matter to rest than The Donald," Obama said. "And that's because he can finally get back to focusing on the issues that matter, like, 'Did we fake the moon landing?' 'What really happened on Roswell?' And 'Where are Biggie and Tupac?'"
Obama also took aim at Rep. Paul Ryan, R-Wis., saying he missed the dinner because his proposed budget has "no room for laughter." And he dismissed actor Matt Damon's criticisms of his job performance by remarking he has seen "The Adjustment Bureau."

The president also showed a clip of bloopers by Vice President Joe Biden, saying that when his teleprompter malfunctioned he turned for help "to a man who never lets prepared remarks stand in his way."
With Trump in attendance, Obama said the billionaire businessman has shown the acumen of a future president, from firing Gary Busey on a recent episode of "Celebrity Apprentice" to focusing so much time on conspiracy theories about Obama's birthplace. He added that the the billionaire businessman could bring change to the White House, transforming it from a stately mansion into a tacky casino with a whirlpool in the garden.
For Trump's decision to fire actor Busey instead of rock singer Meat Loaf from his TV show earlier this month, Obama quipped: "These are the types of decisions that would keep me up at night. Well handled, sir."
And then, as a coup de grace, Obama showed a screen with his vision of how Trump could bring change to the White House. "Trump" was prominently displayed in glittery letters and girls could be seen with cocktails on a Jacuzzi-augmented front lawn.
Trump chuckled at some of the earlier jokes, but was clearly less amused as comedian Seth Meyers picked up where Obama left off.
"Donald Trump often talks about running as a Republican, which is surprising," said the Saturday Night Live actor, entrusted with providing some of the comedy for the evening. "I just assumed he was running as a joke."
Trump stared icily at Meyers as he continued to criticize the real estate tycoon.

Obama's presentation started after the wrestler Hulk Hogan's patriotic anthem, "Real American," played. Images of Americana from Mount Rushmore to Uncle Sam were shown on the screen, alongside his birth certificate. And then he offered to show his live birth video, which turned out to be a clip from the Disney film, "The Lion King."
.
"Saturday Night Live" comedian Seth Meyers took aim at Donald Trump at this year's White House correspondents' dinner. With Trump in attendance, the comedian mocked him about his wealth, his ego, even his hair.
Trump was not amused.
.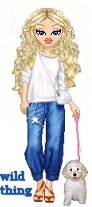 Wild Thing's comment........
I am so sick of this jerk obama. He is so unworthy of every aspect of being the president of the USA!
Posted by Wild Thing at May 1, 2011 05:55 AM
---
Comments
Looks like the 'Donald' has made an impression. They are running scared.
Posted by: Mark at May 1, 2011 07:57 AM
---
We know where Seth Myers has his nose and lips when off camera. Interesting how Obama sent his minion out and sat there with that smug smile on his face.
Posted by: BobF at May 1, 2011 09:23 AM
---
It's going to be interesting to hear Trump's response to this.
Posted by: BobF at May 1, 2011 09:33 AM
---
..This arrogant p*$ck is looking and sounding more like a Third-World dictator day-by-day. Next there will be covert "investigations" of Dear Leader's high-profile critics. This will be a very ugly election cycle. Get re-elected or kill tryin'...
Posted by: Willy at May 1, 2011 10:06 AM
---
Your warnings are so reasoned and thoughtful, this is definitely inspiring me to stop supporting Obama.
Posted by: aynrand at May 1, 2011 11:46 AM
---
obama makes Bill Clinton bearable.
Posted by: TomR, armed in Texas at May 1, 2011 11:51 AM
---
what oprah's cuban commie sired (little cundo) creation snarkily implied is that the donald is the lyin' king. methinks our metrosexual prez is the red queen.
Posted by: howardfrombroward at May 1, 2011 03:49 PM
---
How will the main scream media handle the trials and firing squads?
Posted by: Eddie (Enemy of the State) at May 1, 2011 06:55 PM
---
Love all your input so much, thank you.
Posted by: Wild Thing at May 2, 2011 02:08 AM
---