« Tel Aviv Protesters To Obama: Israel Won't Commit Suicide | Main | Dictator Obama Adds New Position to Deal with Unfavorable Online Media »
May 23, 2011
Sarah Palin - We the People Need To Rise Up And Take A Stand For Israel

Palin on Fox News with Jeanine Pirro

In a Fox News appearance Saturday night, Sarah Palin slammed President Barack Obama's Middle East speech and revealed that she'd like to change her cell phone ringtone to Gretchen Wilson's "Redneck Woman."
The former Alaska governor chastised President Obama for seeking a Middle East peace agreement at the expense of Israel's territory.
"Anyone who studies history, studies the old testament, studies geography understands that Israel now is surrounded by enemies at all times," Palin said on Jeanine Pirro's "Justice With Judge Jeanine." "It should be now that America takes a stand in defending our enemies in Israel."
"More than ever we should be standing strong with Israel and saying 'No, you don't have to divide Jerusalem, you don't have to divide your capital city,'" she added.
Palin went on to say that Israeli Prime Minister Benjamin Netanyahu "does not need to be lectured by President Obama on the importance of peace. He understands it."
"I'm going to call him our temporary leader because my goal is to make sure that President Obama is not reelected in 2012 so that we don't have to continue to go down this path of this foreign policy that really makes no sense," she said.

.

Here is the song Sarah said would like to have for her Ringtone it is by Gretchen Wilson - Redneck Woman
Gretchen played at a Sarah event in one of the Carolinas when she was campaigning in the last presidential campaign ( for VP)

.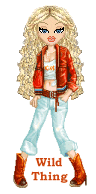 Wild Thing's comment........

She rocked it!
Pray for America
Als Sarah has apparently bought a new home in AZ. PLEASE CLICK HERE TO SEE PHOTOS and more information.

Reaganite Republican blog.......Sarah Palin Reportedly Aquires $1.6M Home in Scottsdale, Arizona (photos)
Posted by Wild Thing at May 23, 2011 03:55 AM
---
Comments
Posted by: Mark at May 23, 2011 08:41 AM
---
After the Romans under Titus destroyed Jerusalem in 70 AD the future NATION of Israel still had GOD'S backing... Over 1.1 million Jews were besieged and perished and TODAYS nation of ISRAEL still is a NATION and still belongs to GOD - period!
Posted by: darthcrUSAderworldtour07 at May 23, 2011 10:34 AM
---
Sarah's been making some interesting moves lately, and this last one may well be an indicator that she really is changing her mind about running.
The more times she comes out and attacks BO, the more I am becoming convinced that she has some serious ideas about strongly effecting the upcoming Presidential Race.
She knows that she has a huge following and that her influence is wide spred among those of us who vote. Look at all of the people that she has helped elect.
It is going to be really interesting to watch all of this unfold.
Let's all hope that the RINOs don't get the upper hand.
Last thought. Sen Mc Cain is now her Senator. That puts another iron in the fire. A future Senatorial run maybe? Hmmmm.
Posted by: Sean at May 23, 2011 10:52 AM
---
She may not change her mind and run for President. We however will be richer for what she is doing every day. A good sniper can stop a whole column and she is a magnificent sniper.
Posted by: Avitar at May 24, 2011 01:23 AM
---
Great input thank you. I would love to vote for Sarah.
I agree as well, no matter what she does she is always going to make a difference. I find it interesting too that she picked AZ. If she does not run for President, it would be something if she kicked McCain out of office and got his job. heh heh
Posted by: Wild Thing at May 24, 2011 04:34 AM
---