« Body Language Expert: Obama Has Contempt In His Eyes For Netanyahu | Main | Trace Adkins and the West Point Cadet Glee Club USMA ACM 2009 »
May 27, 2011
Sarah Palin to Hit The Road On Memorial Weekend

Sarah Palin will hit the road this Memorial Day weekend on a tour of the Northeast — with a stop in New Hampshire — aboard a red, white and blue bus emblazoned with the words: "One Nation Under God, Indivisible, With Liberty & Justice For All."


.

Former Alaska governor Sarah Palin (R), who has been largely out of the public eye through much of the spring, will reemerge beginning Sunday as she kicks off an East Coast tour that will put her back in the spotlight and no doubt fuel renewed speculation about a possible presidential campaign in 2012.
"Starting this weekend, Sarah Palin will embark on a one-nation tour of historical sites that were key to the formation, survival and growth of the United States of America," according to a statement from her political action committee. "The tour will originate in Washington, D.C., and proceed north up the East Coast. More information will follow."

Palin advisers declined to provide details of the itinerary or engage questions about whether Palin's public appearances were a precursor to a genuine exploration of a presidential campaign. Asked why she was doing the tour, Tim Crawford, the treasurer of Palin's PAC, said, "Because she wants to see how this nation was built and get fired up about that."
The announcement of the Palin tour coincides with news, first reported in Real Clear Politics, that a full-length documentary by conservative filmmaker Stephen K. Bannon charting her political rise in Alaska will debut in Iowa next month, with plans to also show it in New Hampshire, Nevada and South Carolina. Also this week came unconfirmed reports, first appearing in the Arizona Republic, that she and husband Todd have purchased a $1.7 million home in Scottsdale, Ariz., which would be a more convenient location from which to base a national campaign than Alaska.
Up to now, most Republican strategists have assumed that Palin would not seek the presidency in 2012. She has made no trips this year to Iowa, New Hampshire or South Carolina, the three most important early states in the nomination calendar. Nor has she been known to be reaching out to potential fundraisers or to grass-roots activists.
She traveled to Israel earlier in this spring and has made regular appearances on Fox News, for whom she is a paid contributor, but at a time when the Republican nomination battle has moved into a new phase, the party's 2008 vice presidential nominee has been mostly absent from the scene.
Still, she remains the most significant potential candidate still on the sidelines. A new Gallup poll, released Thursday, showed Palin with 15 percent among Republicans and Republican-leaning independents. That put her second behind former Massachusetts governor Mitt Romney, who was at 17 percent.
.

PALIN STATEMENT

Restoring the Good in America!
Our nation is at a critical turning point. As we look to the future, we are propelled by America's past. It's imperative that we connect with our founders, our patriots, our challenges and victories to clearly see our way forward. A good way to do this is to appreciate the significance of our nation's historic sites, patriotic events and diverse cultures, which we'll do in the coming weeks on our "One Nation" tour.
We'll celebrate the good things that bring Americans together; those things that will give us the needed strength to meet the heady challenges ahead. I've said many times that America doesn't need a "fundamental transformation," instead we need a restoration of all that is good and strong and free in America! So, together let's prepare ourselves for the days ahead by reminding ourselves who we are and what Americans stand for.
We'll celebrate the meaning of our nation's blueprints, our Declaration of Independence and the U.S. Constitution, which are the threads that weave our past into the fabric necessary for the survival of American exceptionalism. Our founders declared "we were born the heirs of freedom", and despite our difficulties and disagreements, we remain one nation under God in freedom, indivisible. Through visits to historical sites and patriotic events, we'll share the importance of America's foundation.
We encourage you to support the pro-America events we'll be privileged to participate in during these coming weeks. Discover the ties that bind Americans, our history, our traditions, and the exceptional nature of our country!

Follow the One Nation tour at

-Sarah Palin
.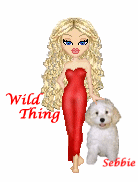 Wild Thing's comment........
I LOVE her bus! giggle......How could anyone not love that bus! Her bus looks terrific and carries a great message.
I am Excited, jubilant ecstatic!

Rolling thunder break out...perfect.

And when she speaks heh heh every single word will make the left bleed from their ears.
Posted by Wild Thing at May 27, 2011 12:55 AM
---
Comments
I have been waiting for this since 2008. Its finally here.
Posted by: Mark at May 27, 2011 10:11 AM
---
Notice how beautiful and sexy CONSERVATIVE women like Sarah and Chrissie love their COUNTRY and...
ICE HOCKEY? Go Lightning tonight in Game 7!!
Posted by: darthcrUSAderworldtour07 at May 27, 2011 10:51 AM
---
I think that the liberals bleed from their eyex and steam escapes from their ears. All I know for sure is that when Reagan was President all you had to do was yell Bork and they would leap to the ceiling.
Posted by: Avitar at May 27, 2011 03:20 PM
---
Thank you all so much.
Darth ( blushing)
I hope this bus means she will run. If not I will have to be happy that she at least will keep speaking out. But my fingers are crossed just in case. ( big smile)
Posted by: Wild Thing at May 28, 2011 04:35 AM
---