« Obama Approves Another 204 ObamaDeathCare Waivers, Bringing the Total to 1,372 | Main | Awesome!!! Congressman LTC Allen West To Office of Management and Budget Administrator Daniel Gordon: If you can't answer our questions then why are you here? »
May 15, 2011
Racist Former US House of Representatives Cynthia McKinney Says She Is Truly Ashamed of Her Country's (Obama's) Policies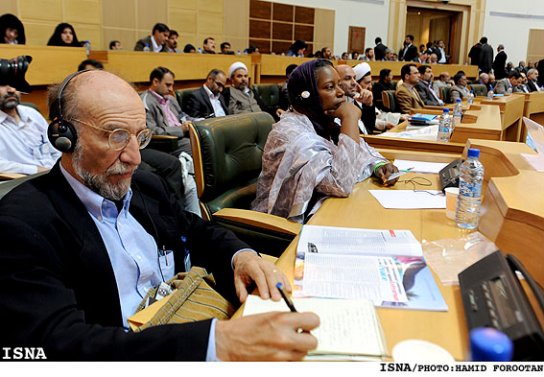 Note her black head scarf.
Former US House Member Ashamed of US Policies
TEHRAN

Former member of the US House of Representatives Cynthia Anne McKinney said she is truly ashamed of her country's policies.
Addressing an international conference dubbed 'International Coalition against Terrorism for Fair Peace' here in Tehran on Saturday, the former US House member urged Washington to avoid imposing its will on the world nations through the use of force, violence and weapons.
"As an American, I am upset with the policies of my country, but the measures adopted by the first Afro-American president of the United States has ashamed us all," she said.
"If there is no truth, there won't be any justice, and today the US policies are rooted in lies, injustice and war," she continued.
Noting the United States' aggravating economic conditions, she said the high rate of infant death toll in the United States is even worse than the European Union.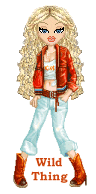 Wild Thing's comment........
LOL the funny thing is she is a democrat, her president is a democrat, and until this last November both house were democrat majority. hahahhaa Hello Cynthia you are bashing your own democrats and your own president you jerk.
Posted by Wild Thing at May 15, 2011 04:47 AM
---
Comments
Who the heck sent her to this conference in Tehran, of all places?
Posted by: BobF at May 15, 2011 09:10 AM
---
Why her?
Were The Dixie Chicks booked for something this weekend or what?
Posted by: Rick at May 15, 2011 05:04 PM
---
Posted by: Anonymous at May 15, 2011 05:53 PM
---
What is she doing there. A blank stare, is there any conitive activity going on at all. And she was elected to congress on what grounds, insanity.
Posted by: Mark at May 15, 2011 07:09 PM
---
Posted by: Wild Thing at May 16, 2011 01:29 AM
---