« More Bad Hair Days For Michelle Obama | Main | US State Department Advisory: Get the Hell Out of Yemen, Now! »
May 25, 2011
President G.W. Bush Nearly Hit In Head By Foul Ball At Baseball Game

"Obviously, I knew (the former president) was there," Pierzynski said. "When I saw the ball go up, I actually thought I had a chance to catch it. I was going to reach around. I needed about another foot and then I realized I almost jumped in the president's lap. It was funny. I had Nolan Ryan and George W. Bush sitting within 5 feet of each other."
"I told him just 'cause he was the president doesn't mean I wouldn't jump on top of him. He and his wife got a good chuckle out of it. It was a light moment."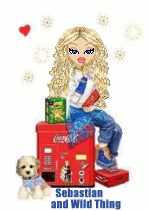 Wild Thing's comment.......
That was funny and I loved how George and Laura were laughing about it and having a good time.
Posted by Wild Thing at May 25, 2011 04:55 AM
---
Comments
Note that Nolan Ryan's wife is the lady in red trying to shield the President and his wife.
Also interesting to note that the President, asks the player if "he", is all right.
Hard to imagine the faux White Sox fan, who throws like a girl, even being there.
It is really great to see President Bush, out among the folks, doing what he likes to do.
Posted by: Sean at May 25, 2011 10:45 AM
---
Thank G_d she was able to keep her dress down! One "Afro" is more than enough ... thank you.
Posted by: Steve Gaston at May 25, 2011 06:00 PM
---
Sean, wow I did not know that, thank you for pointing that out. I agree to Sean with the rest you said too.
Posted by: Wild Thing at May 25, 2011 11:31 PM
---
Steve, LOL I think you meant that for the other post. hahaa Great to see you Steve. ((hug))
Posted by: Wild Thing at May 25, 2011 11:33 PM
---