« Netanyahu Today's Leader of the Free World Spoke before Congress Today! What an incredible leader! | Main | Obama Signs Westminster Abbey Guestbook, Dates it "2008" »
May 25, 2011
Prayers For All The People Where These Tornadoes Are Hitting

Death Toll Reaches 122 from Joplin Tornado; 1,500 People Still Unaccounted For
.

RAW Video: Huge tornado on LIVE TV Oklahoma City May 24 2011
Unbelievable video from Oklahoma City during rush hour.

JOPLIN, MO.

About 1,500 people are unaccounted for in this battered city, a Fire Department official said Tuesday, as rescue workers took advantage of a few hours of sunny weather to continue searching for survivors in buildings leveled by the country's deadliest tornado in more than 60 years. At least 122 people have died.
While the number of those unaccounted for is alarmingly high in a city with only 49,000 people — and raises the specter of a far higher death count — it may merely be a reflection of the widespread breakdown of communication systems here in the wake of Sunday's vicious storm. Many residents who fled ahead of the tornado or survived it may be unable to notify the authorities or family members who have reported them missing.
Capt. Robert Daus of the Maryland Heights Fire District, who is helping to lead a team of about 100 St. Louis-area firefighters in search and rescue operations in Joplin, said that in addition to the 1,500 people who remain unaccounted for, an additional 750 had been injured by the tornado, which cut a three-quarter-mile-wide path through this southwestern Missouri city and damaged as many as 30 percent of its buildings.


.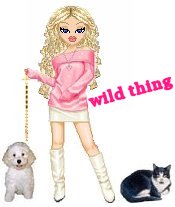 Wild Thing's comment........
It is heartbreaking to see this happening. I can't rememeber this ever happening like this with so many tornadoes.

Prayers for all these people and their loved ones.

Texas also had tornadoes, and large hail. So this is really wide spread over several States.
Also this....The National Weather Service is reporting that a large, dangerous tornado has destroyed the town of Denning, Arkansas.
Posted by Wild Thing at May 25, 2011 03:45 AM
---