« White House Insider: Obama Hesitated – Panetta Issued Order to Kill Osama Bin Laden | Main | Oops! Sen. Brown Duped By Fake bin Laden Photo »
May 04, 2011
Obama's CIA Chief Leon Panetta Admits Waterboarding Aided In Results and Information on Osama bin Laden
Visit msnbc.com for breaking news, world news, and news about the economy
Obama's CIA Chief Leon Panetta Admits Waterboarding Brought Results and Information on Osama bin Laden

Intelligence garnered from waterboarded detainees was used to track down al-Qaida leader Osama bin Laden and kill him, CIA Chief Leon Panetta told NBC News on Tuesday. CIA Director Leon Panetta talking to NBC News' Brian Williams about the spectacular raid by U.S. Navy SEALs that resulted in the killing of Osama Bin Laden.
"Enhanced interrogation techniques" were used to extract information that led to the mission's success, Panetta said during an interview with anchor Brian Williams. Those techniques included waterboarding, he acknowledged.

Panetta, who in a 2009 CIA confirmation hearing declared "waterboarding is torture and it's wrong," said Tuesday that debate about its use will continue.

Williams also tried to pin him down (begins at around the 3:50 mark) on whether the intelligence that led to Bin Laden was obtained through waterboarding. Panetta tried skirting the question first. He said there were so many different pieces of evidence that it was hard to settle on one piece as the deciding factor. Williams then tried asking Panetta if he was denying that waterboarding helped to obtain the key intelligence that led to Bin Laden. Panetta then said, "NO," and went on to say that it was used on some of the detainees that gave up information – but that there is no way to know if the same information could not have been obtained through other techniques. He then directly confirmed at the end that "waterboarding" was used to gain information from the detainees that supplied intelligence which led to Bin Laden.

"Whether we would have gotten the same information through other approaches I think is always gonna be an open question," Panetta said.
"In the intelligence business you work from a lot of sources of information and that was true here," Panetta said. "We had a multiple source — a multiple series of sources — that provided information with regards to the situation. Clearly some of it came from detainees and the interrogation of detainees but we also had information from other sources as well."
Panetta's comments hours after Attorney General Eric Holder defended as lawful Tuesday the intelligence gathering and raid that resulted in the death of al-Qaida leader Osama bin Laden.

The raid was "lawful, legitimate and appropriate in every way. The people who were responsible for that action, both in the decision making and the effecting of that decision, handled themselves I think quite well,'' Holder told the House Judiciary Committee.

Holder's comments to the Judiciary Committee marked the first appearance before Congress by an Obama administration Cabinet official since the mission targeting bin Laden was carried out successfully early Monday.

Under questioning by a committee member, Holder said he did not know whether information helpful to the search for bin Laden was gained through harsh interrogation techniques of al-Qaida suspects.
.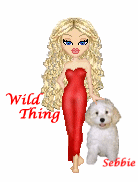 Wild Thing's comment........
They are really having a hard time admitting that the things Bush, the CIA with Bush and our military did when Bush was president worked and worked well!
How funny to see that Panetta is finally admitting it and at the same time Holder is being questioned about the same thing and says it did not.

Posted by Wild Thing at May 4, 2011 05:55 AM
---
Comments
Holder is probably in mourning.
Posted by: BobF at May 4, 2011 07:25 AM
---
So is Feinstein going to call for an investigation of Pinyatta over the use of 'water-boarding' ? These phony political hacks. Where is the investigation into the obama administration over the use of this torture technique. Phony bastards.
Posted by: Mark at May 4, 2011 08:28 AM
---
The obama bunch is having to backtrack on many campaign points as reality sets in.
Posted by: TomR, armed in Texas at May 4, 2011 10:32 AM
---
Patriot TOM R nailed it! Post 9-11 anti-war on terror policies brought down the head of the snake on May 1, 2011... Obamanation campaigned in 2008 opposing these policies... Thus the 1-point
"SURGE' in Obama bin Lameos poll, eh? I'd pay to see the Capitol Hill socialists waterboarded!
In a way I wished OBL was captured covertly and taken to a former Iron Bloc Medieval Castle where the SOB could be ROUTINELY waterboarded and vital info could be extracted behing the scenes...
Posted by: darthcrUSAderworldtour07 at May 4, 2011 01:21 PM
---
Hear! Hear! Darth, TomR, Mark and BobF!!!
Posted by: jan at May 4, 2011 04:41 PM
---
Thank you all so much, awesome input.
Posted by: Wild Thing at May 5, 2011 02:11 AM
---