« Osama Bin Laden ( like a cat with many lives) Buried at sea 1 1/2 hours after Americans are told he is killed??? Buried it Sea and NO BODY??? | Main | Osama Bin Laden Killed By Navy Seals in Firefight »
May 02, 2011
No Class -- Obama Snubs Bush, Praises Himself on bin Laden Takedown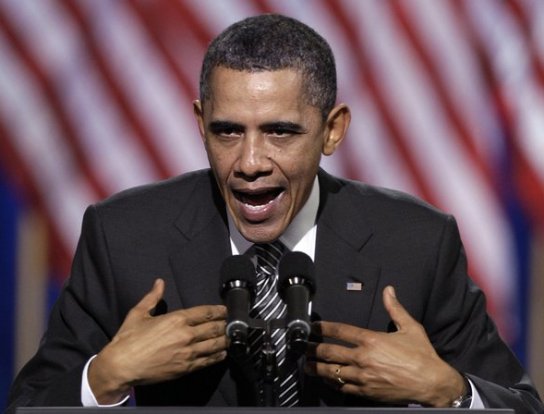 No Class -- Obama Snubs Bush, Praises Himself on bin Laden Takedown

From the tone of President Obama's speech tonight you would think that he was the one who came up with the idea that the United States should hunt down and kill Osama bin Laden. He also made it sound like he was the one formulated the takedown plan. We can look forward in coming days to details of the actual operation, emphasizing Mr. Obama's intimate involvement.
"Shortly after taking office," he said, "I directed Leon Panetta, the director of the CIA, to make the capture or death of Osama Bin Laden the highest priority of the war on terror." But of course this had been a high priority since shortly after September 11, 2001. "I want justice," President George W. Bush said on September 17. "And there's an old poster out West… I recall, that said, 'Wanted, Dead or Alive.'"

The only mention of Mr. Bush came when Mr. Obama mentioned that even he had said the U.S. is not at war with Islam. But without Mr. Bush's leadership and setting the groundwork for the conduct of the war on terrorism, Mr. Obama would never have had the tools to get this job done. The national unity, sense of purpose and offensive posture was largely the result of Mr. Bush's decisive action and strong leadership following that national tragedy. Had Mr. Obama been in Mr. Bush's position on September 11, 2001, Osama bin Laden would still be alive today, and probably winning.

.
Text of President Obama's remarks on the death of Osama bin Laden ~ Just click to read it. It is sickening IMO with all his arrogance. ~ Wild Thing

Obama's statement contained 74 sentences. In 24 out of 74 sentences, he said "I", "me" or "my."
To Obama this is not about the military, or even the CIA, which were mentioned in just 4 of the sentences. It's about BHO, and BHO alone. Congratulations, BHO, here are a few things for which you took credit in the 74 sentences:

"I directed Leon Panetta... to make the killing or capture of bin Laden the top priority..."
"I was briefed on a possible lead to bin Laden."
"I met repeatedly with my national security team as we developed more information about the possibility that we had located bin Laden hiding within a compound deep inside of Pakistan."
"I determined that we had enough intelligence to take action, and authorized an operation to get Osama bin Laden and bring him to justice."
"I've made clear..."
"I've repeatedly made clear..."
"I called President Zardari, and my team has also spoken..."
"These efforts weigh on me every time I, as Commander-in-Chief, have to..."

.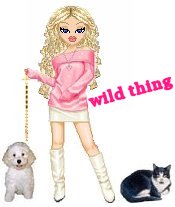 Wild Thing's comment........

It is hard to imagine someone this disgusting, but we have proof it exists and he is in our WH.
In his speech one could feel how he even hated that he had to mention our troops. GRRRRRRRRRRRRRRR
Posted by Wild Thing at May 2, 2011 05:50 AM
---
Comments
I don't believe anything that comes out of that pukes mouth. Osama already buried at sea. LOL
The muzzie, marxist, boy is in campaign mode.
One evil S.O.B.
Posted by: cb at May 2, 2011 08:55 AM
---
obama's two favorite words, "I" and "me".
Posted by: TomR, armed in Texas at May 2, 2011 10:08 AM
---
One thing in obama's defense. He did not dismantle this team of special ops. They were still available as put into place by Bush. Other than that Bush should get the credit, for Gitmo, running the war and now obama reaps the results. So be it. He won't be re elected.

Posted by: Mark at May 2, 2011 05:11 PM
---
Again, the difference between oBama & oSama is the BS!
Posted by: darthcrUSAderworldtour07 at May 2, 2011 06:20 PM
---
obama = walking piece of muzlum shit.
Posted by: Eddie (Enemy of the State) at May 2, 2011 07:36 PM
---
Great input, thank you all so much.
Posted by: Wild Thing at May 3, 2011 02:30 AM
---