« Barack Obama 2012 - "Hot Air" Alternative Energy Plan | Main | Obama Approves Another 204 ObamaDeathCare Waivers, Bringing the Total to 1,372 »
May 14, 2011
Lt. Col. Lakin Freed To Focus On Family And Career
Here's the first interview with Lieutenant Colonel Terry Lakin after his early release from Fort Leavenworth prison. The interview aired on America's Web Radio yesterday ( 5/13/2011 )
.
Lakin freed to focus on family and career

Dr. Terry Lakin was released today from Ft. Leavenworth, where he served almost six months of prison time for refusing orders over his doubts about Barack Obama's eligibility to be president, and told WND that he is going to focus on his family first, then his church and medical career.
In comments via telephone shortly after his release, Lakin, a lieutenant colonel in the military, told WND that he also remains dedicated to the Christian ideals on which the United States was founded.
Lakin declined to respond to military orders because he was denied answers to his questions about the legitimacy of Obama's presidency. He then was court-martialed after the judge decided she would not allow him to present his arguments or his witnesses.

Questions during the brief interview were restricted by Lakin's advisers because of the pending status of an appeal of the military court's decision, as well as a request for clemency that remains unaddressed.
His release came after a standard reduction in time for good behavior.

Lakin's contention was that Obama may be ineligible, and therefore his orders would be illegal. He had pleaded through his chain of command for answers to his questions, but was refused.

After Lakin had served most of his sentence, Obama released an copy of a "Certificate of Live Birth" suggesting a Hawaii birth for the president. But analysts have criticized it as fraudulent and critics noted that the image revealed Barack Obama Sr. as his father, and since he never was American, argue that it simply proves Obama's ineligibility.
They say the American founders were influenced by Emmerich de Vattel's Law of Nations, in which a "natural born citizen" is defined as a citizen born of two citizen parents on the nation's soil.

Under that definition, Obama is disqualified from eligibility for the presidency because of his Kenyan father.
The action fund, which generated support for Lakin's family during his incarceration, also has planned a welcome back for Lakin when he returns to Baltimore.
In a statement on the action fund website, officials described how Lakin was allowed to cash out his $40 prison account today and was taken by van to a park-and-ride in eastern Leavenworth.
"We hand Terry a netbook running Skype so he can talk to his family. The children are home waiting for his call. Pili [Lakin's wife] appears on the screen with a huge smile. 'Come here kids, your dad is on the phone!' Holly, Jack and Andrew rush over. Jack, the 3-year-old, takes over the screen making faces and laughing."
After a call to his parents, Lakin was on the line with WND.
He said getting back to his family is the "most important thing right now." Then is getting established in "a good Christian church near our house."
Then comes "taking care of my medical career."
He said while he was incarcerated, he found a great deal of encouragement from the cards and "uplifting letters" that fans sent, sometimes at the rate of 30-40 per day.
"People were sending me pictures of their families, telling me about their concerns," he said. "I tried to make it the most positive experience I could. It was an experience for self-reflection on my Christian faith."
He said he also read a great deal, starting out with "The 5000 Year Leap," which he found on a shelf the first day he worked in the library.
He also studied "Liberty and Tyranny." He also read the writings of Chuck Colson, Lee Strobel, C.S. Lewis and John Eidsmoe.
He was enlightened by his stay.
"I love medicine and want to remain in medicine," he said. "But I now see another group that needs medical services."
He said he feels he was able to help inmates at the prison, through teaching math and English classes, working with the chapel program and providing a voice of influence that other inmates perhaps might not have.
"I'm just kind of amazed where we lost track in the history lessons I had growing up of how firmly based our Founders were in Christianity," he said. "They wanted to maintain freedom of religion, not freedom from religion."
While he was incarcerated, Lakin remained under the Uniform Code of Military Justice but was allowed to post online a series of observations he's made while serving his time.
Lakin also earned the support of several prominent, high-ranking, retired officers during his battle, including Maj. Gen. Paul Vallely and Lt. Gen. Thomas McInerney.

Kerchner had noted that Lakin, before publicly challenging Obama's eligibility to serve as president under the Constitution's "natural born citizen" requirement – an issue that remains unresolved – had gone through every available channel seeking resolution.
"Terry had been questioning Obama's eligibility for over two years, and not only did he go to his elected representatives; he used a formal path available to soldiers, filling out a form or writing a letter, to request a congressional inquiry," Kerchner told The Post & Email at the time.
"If a soldier is having some issue with the military chain of command or for any reason feels that he has been unjustly treated, there is the Article 138 where you can directly ask your senior chain of command about it. He also filed another form or letter to request a congressional inquiry; he requested more than once that an investigation be done about Obama's eligibility because as an officer, he had sworn an oath to the U.S. Constitution. He had great doubts that Obama was eligible, and he wanted them to investigate, and they didn't even answer him," Kerchner explained.
"The Congress did nothing. Terry, as a soldier, had a further right to one, and he didn't even get an answer. For example, if you allege that your commanding officer is mistreating you, Congress investigates those allegations. Terry asked for a congressional inquiry because no one in his chain of command was answering his questions, and they didn't answer him. He felt he was being unjustly treated and ignored by his chain of command in their not addressing or answering his questions about the eligibility of Obama to be the commander-in-chief and president," he said in the lengthy interview with Rondeau.
.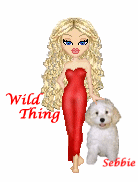 Wild Thing's comment.....

I am so glad he will be freed, God bless him.
Posted by Wild Thing at May 14, 2011 04:50 AM
---
Comments
Me too Chrissie, his chain of command is spineless.
Posted by: Jack at May 15, 2011 12:20 AM
---
Posted by: Wild Thing at May 15, 2011 02:37 AM
---
There should be a clemency, commutation, etc. here under the circumstances... but I wouldn't hold my breath on it.
Posted by: Anonymous at May 15, 2011 06:00 PM
---