« Gov. Perry On The Laura Ingraham And What He Thinks Of America Hating Obama Speech | Main | Rush - There Is An Action Figure Of Obama As Team Six Seal Member They Use Michelle's Body ~ LMAO Love Rush! »
May 12, 2011
John Kerry Heads To Pakistan To Soothe Obama's Fellow Muslims Over bin Laden
Kerry heads for Pakistan to soothe fury over bin Laden raid

ISLAMABAD
Senator John Kerry will travel to Pakistan in coming days to put relations "on the right track" after the killing of Osama bin Laden in a surprise Navy SEALs raid, but he is likely to face fury from the army over what it sees as a breach of trust.
Kerry, a Democrat who is close to the Obama administration, said he expected to see "all the main players" in Pakistan to discuss strains in bilateral ties following the May 2 operation that killed the al Qaeda leader in his Pakistani hideout.
"A number of people suggested it would be good to get a dialogue going about the aftermath and how we get on the right track," Kerry, chairman of the Senate Foreign Relations Committee, told reporters in Washington.
Co-author of a 2009 bill that tripled non-military aid to Islamabad, Kerry is seen as a friend of the country, but he is likely to face the wrath of the powerful security establishment which has been embarrassed by the unilateral U.S. action on Pakistani soil.
A senior Pakistani security official said the operation had left the army and its Inter-Services Intelligence (ISI) spy agency -- which has a long history of contacts with militants -- "discredited in the eyes of the public."
"We are very angry about this breach of trust," said the official, speaking on condition of anonymity. "The space for cooperating with the Americans on military and intelligence operations has been shrunk because of this incident."
Pakistani cooperation is crucial for Washington's efforts to combat Islamist militants and bring stability to Afghanistan, and the U.S. administration appears keen to contain the fallout.
"WE WOULDN'T BE SO NAIVE"
Nevertheless, U.S. lawmakers have questioned whether Pakistan is serious about fighting militants in the region after bin Laden was found living in a house just a few minutes' walk from the country's main military academy. Some have called for a suspension in U.S. aid to Islamabad.
Pakistan rejects allegations that it was either incompetent in tracking down the man behind the September 11, 2001, attacks on the United States or complicit in hiding him in the town of Abbottabad just 50 km (30 miles) from Islamabad.
"We wouldn't be naive enough to be complicit in this affair. We would be risking not only the future of our country, but also the future of our children," the official said, adding that if there was a support network protecting bin Laden it did not come from within Pakistan's security establishment.
Kerry has travelled to Pakistan before to try to tamp down crises. He was there in February to try to win the release of Raymond Davis, a CIA contractor and former U.S. special forces member who shot dead two Pakistanis in the city of Lahore.
Davis, who said he acted in self defense, was freed in March after "blood money" -- compensation to the families of those killed -- was paid, Pakistani and U.S. officials said.
"STEALTH" HELICOPTER REMAINS
The United States is hoping to question the three wives of bin Laden who were left in the Abbottabad compound after U.S. raid and are now being detained, although Pakistani officials played down the possibility of any speedy access.
U.S. investigators, who have been sifting through a huge stash of material seized during the operation, believe the wives could help them trace bin Laden's movements and his network.
ABC News quoted Pakistani officials as saying that they were interested in studying the remains of a U.S. helicopter that crashed during the Navy SEALs' raid, which experts believe was a version of the Blackhawk modified with stealth features.
One official told the network that China, an ally of Pakistan, was interested in examining the remains of the helicopter and another said "We might let them take a look."
Pakistan says bin Laden's death is an important step in the fight against militancy but it is angry that it was not informed about it and that U.S. forces violated its sovereignty when they swooped in on helicopters from Afghanistan.
Current and former U.S. officials, speaking on condition of anonymity, said that the United States repeatedly told Pakistan that Washington would send American forces into that country if it had evidence bin Laden was hiding there.

.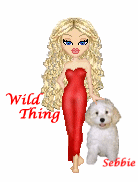 Wild Thing's comment........
Let's all say it together..... He was in Vietnam.

Good grief! Sending Kerry to soothe things is like Don Corleone sending Fredo to calm down a rival family head. Really more of an insult than a friendly gesture.
Pakistan needs to soothe US not the other way around. Kerry is always taking the side against America.
Maybe he's planning to throw some medals over the ben Laden compound wall??

....Thank you Mark for sending this to me.
Mark
3rd Mar.Div. 1st Battalion 9th Marine Regiment
1/9 Marines aka The Walking Dead
VN 66-67


Posted by Wild Thing at May 12, 2011 06:55 AM
---
Comments
Gee, I wonder if Kerry will bow to them and kiss their feet?
Posted by: BobF at May 12, 2011 09:56 AM
---
I don't believe Kerry came up with this himself. Did obama order him to go and grovel.And if OBL is a bigger asshole than anyone ever suspected, maybe they'll keep Kerry and hold him for Ransom. Now that would be reason for a drink or two.
Posted by: Mark at May 12, 2011 01:58 PM
---
Bob, he would do that, I would not put anything past Kerry.
Posted by: Wild Thing at May 13, 2011 01:00 AM
---
Mark, love the idea of them keeping Kerry. It is weird itoo in the article it just says a number of people suggested Kerry go. Not sure if obama had anything to do with it.
Posted by: Wild Thing at May 13, 2011 01:02 AM
---