« Osama's Watery Grave Captured | Main | DEMOCRATS Scare Tactics! "Grandma" Gets Thrown Off Cliff In Anti-GOP Medicare Ad »
May 19, 2011
Gas Station Owners ( Obama Kool-aid drinkers) Rename Their Gas Station....OBAMA

COLUMBIA, SC (WIS) - A gas station on Columbia's North Main Street has been renamed and redecorated after President Obama.
Two gas stations sit at the corner of Columbia's North Main Street and Prescott Road, the El Cheapo and another station with a new name -- Obama.

"I see more people come in excited with the name," said owner Sam Alhanik, who got the idea from a friend who created an Obama Gas Station in Michigan.
Alhanik has only owned this station for two months. Although born in Yemen, he says he supports America's president. "It's the first president of black people," he said. "It's our president. We like him."
He says he's seen a boom in business since changing the name, one that has sparked quite the competition with the station across the street. Before our interview, the price at the Obama station was $3.59 for a gallon of regular. The price at El Cheapo $3.54.

When we mentioned the difference during our interview, Alhanik's cousin lowered the price to $3.53. Just seconds later, the price at the El Cheapo fell too.
"That's the business," said Alhanik. "I don't want to lose everything. It's a competition."
One that's great for frequent customers like Larry Nelson, who says his stops here more often because of the president's picture. "I feel like it does support him by coming here," said Nelson.
Alhanik spent $4,000 to change the name and the look. "I think it's a good marketing tool," said Chiquita Burton, who owns Salon 5710 on North Main.
Burton says the gas station name change has prompted discussions in her hair salon, but she does not like the idea. "A lot of people think that it's morally and ethically wrong to have the president beside beer, wine and cigarettes," she said. "That's portraying an image to society and also to the children here."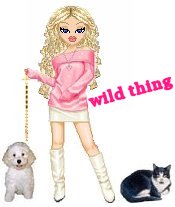 Wild Thing's comment........
What IDIOTS!
Posted by Wild Thing at May 19, 2011 12:40 AM
---
Comments
Posted by: BobF at May 19, 2011 07:16 AM
---
The price at Obama Gas ought to be more expensive because they should force you to buy green energy there and also to force you to pay to fuel up other people's cars as well.

Posted by: IGnatius T Foobar at May 19, 2011 07:41 AM
---
..-What Ignatius said.. ..and --by "one of us' does Mr. Alhanik mean Black or Muslim because I thought that Yeminis were Arabs (yumpin' Yemmini as Yorgi Jorgensen would say). If I were in Columbia SC right now I would fill-er-up at "El Cheapo" and thumb my nose at this silliness..
Posted by: Willy at May 19, 2011 02:08 PM
---
Muslim arabs working the politcally-correct racecard/taqqiya angle to make money... and no one will be able to make 'em stop because they'll be attacked as racist/islamophobic/birtherish/etc.
Posted by: Anonymous at May 19, 2011 08:11 PM
---
"One Major League Pain In My GA$!"
Posted by: darthcrUSAderworldtour07 at May 20, 2011 10:38 AM
---