« Secretary of State Hillary Clinton Tried Hard To Kiss Up To Muslims: " 1001 Muslim Inventions" ~ 1001??? LOL | Main | Tyranny! Fireworks shows Need Environmental Review as Black-robed Marxist Superior Court Judge Linda Quinn Issued Ruling »
May 31, 2011
Congressman Allen West LTC USAR (Ret) Memorial Day Speech in Fort Lauderdale

Congressman Allen West LTC USAR (Ret) Memorial Day 5.30.11 Fort Lauderdale

.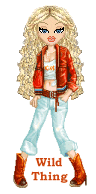 Wild Thing's comment.......
Turn up your speaker for this video, or use headphones. Here we see and hear Allen West speaking at the Memorial Day Event in Fort Lauderdale. The audio system at the event was not great so if you turn up your volume it helps. His speech was wonderful.
Posted by Wild Thing at May 31, 2011 04:47 AM
---
Comments
"It is foolish and wrong to mourn the men who died. Rather we should thank God that such men lived."
General George S. Patton

"It doesn't take a hero to order men into battle. It takes a hero to be one of those men who goes into battle."
General Norman Schwarzkopf
Posted by: BobF at May 31, 2011 08:53 AM
---
somebody clarify part of the speech for me. After he says "just this week we lost almost 17 of our soldiers and airmen in afganistan," then his voice lowers. and Im not sure what he says after that. Sounds something like "through our providence. Past our Providence." The word providence is used in a spiritual sense. is that the wording he used?? Its about 2 minutes into the video.
Posted by: MARC SMILEN at June 1, 2011 05:23 PM
---
so Ted E Bear: can you clarify that part of West's speech for me??????????????
Posted by: marc smilen at June 1, 2011 09:01 PM
---
Marc, Allen West said...."Kandahar Province". He is talking about the location where the 17 soldiers were killed.
Posted by: Wild Thing at June 2, 2011 12:13 AM
---