« Huckabee:" I Will Not Seek the Republican Nomination for President" ~ Thank God! | Main | Where Are The Patriots In Tucson? by Dr. Alan Bates, MD. »
May 16, 2011
Communist Obama Signs Legislation To Make Supplements And Alternative Health Temedies Illegal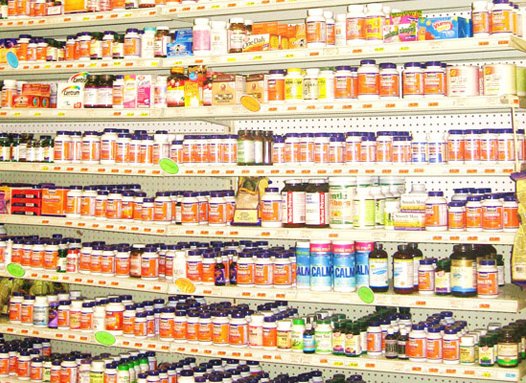 Obama signs legislation to make supplements and alternative health remedies illegal

Right through the back door, while everyone was focused on the gulf oil spill, Barack Obama gave his signature to legislation permitting the U.S. Government to outlaw supplements and alternative health treatments.
That means that the supplements you take and therapies you use to keep your body healthy, can now be made illegal by the Centers for Disease Control (CDC) and U.S. Department of Health and Human Services (HHS).
Obama quietly gave permission for Codex Alimentarius - the United Nation's worldwide plan for food standards - to take effect in the U.S. via Executive Order 13544 of June 10, 2010. The President's decision
creates the National Prevention, Health Promotion, and Public Health Council, a group of 'experts' that carry out whatever activities Obama deems appropriate.
According to an article at Rense.com, after five years of fighting this bill in Congress and the House, Obama has decided to try to kill the supplement and alternative health industry; all alternative health remedies can be deemed "unscientific" and not provable by the FDA, which can lead to them being banned.
It means that supplements may have to be removed from sale permanently, or have their potency capped at ultra low levels, making them almost worthless. The very same thing happened in Europe just a few years ago.
Ultimately, this legislation, signed by the very man whose claim to fame was "Change we need" and Change we can believe in" has these effects:
1. REMOVES YOUR POWER OF CHOICE TO BE ABLE TO TAKE SUPPLEMENTS AND USE ALTERNATE THERAPIES;

2. STOPS YOU FROM TAKING CARE OF YOUR HEALTH NATURALLY - YOU ARE FORCED TO HAVE TO RELY ON THE MEDICAL / PHARMACEUTICAL INDUSTRIES WHO AIM IS MAXIMUM PROFIT AND FOR YOU TO REMAIN SICK SO THEY CAN KEEP YOU HOOKED ON THEIR PRODUCTS;

3. WILL FORCE YOU TO RELY ON LOW-STRENGTH, SYNTHETIC SUPPLEMENTS MADE BY PHARMACEUTICAL COMPANIES;

4. OR FORCE YOU TO BUY EXPENSIVE, Rx ONLY HI-STRENGTH SYNTHETIC SUPPLEMENTS MADE BY THE $MULTI-BILLION PHARMACEUTICAL COMPANIES

If you read the executive order it seems quite positive. However, behind the vague words are a wide range of powers to do whatever the United Nations and Obama wants, including the adoption of legislation that bans therapies and supplements.

Did you vote for the president to remove your power of choice? Are you going to sit back and allow this to happen?

.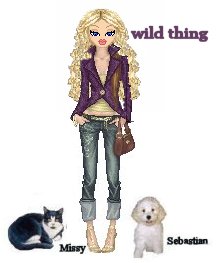 Wild Thing's comment........
So he signs and passes legislation all on his own? Well we will see how this flys and if it goes into effect or not.

The health and wellness, natural foods, and nutritional supplements industries have been fighting against the introduction of Codex Alimentarius for decades.
Naturally, Fuhrer Obama LOVES this sort of top-down, totalitarian control, and he signed it into law.
Does this mean supplements like fish oil pills, vitamins etc? It means exactly that.
It won't be aimed at individuals. It will be aimed at providers = stores. They can prohibit it that way, by restricting commerce -- making it illegal to sell specified products.
He wants control over everything we do....where we shop...what we buy...what we eat...where we live, etc., etc. Stepford PEOPLE not just Stepford wives.
Posted by Wild Thing at May 16, 2011 02:45 AM
---
Comments
Another bureaucracy, another bunch of unqualified people telling us what we can and can not do. What makes this new bureaucracy and different that any other one. But where the hell is our congress stopping this non-sense. I hear most of the Newbies in the republican freshmen have all been corrupted, so we wait for next time to make another change. We are running out of time folks.
Posted by: Mark at May 16, 2011 08:20 AM
---