« RINO John McCain Devoted Fan Of Obama Says "said "waterboarding did not help get bin Laden amounted to a mock execution" | Main | Osama bin Laden to al-Qaeda: 'Don't bother assassinating Joe Biden' ~ Sorry but...Lol... »
May 13, 2011
Anti-American Obama Sends Wildfire Aid To Mexico, But NOT Texas ~ Pathetic!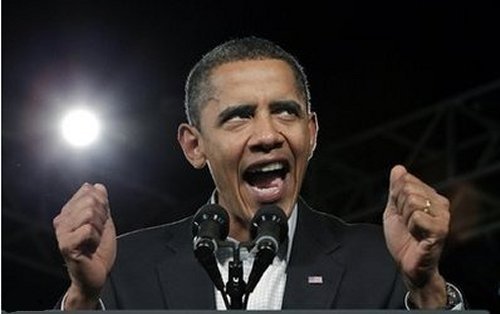 Sends Wildfire Aid To Mexico, Not Texas
Former FEMA director outraged, but local counties say they're getting Federal money.
Just last month the U.S. sent two Air force cargo planes to help Mexico battle back wildfires in the northern part of it's country, fires that burned 386 square miles. It's a move that West Texas Congressman Francisco Canseco (R-Fort Stockton) thinks is a hypocritical one by the Obama administration as Texas has requested the same sort of federal aid but has been denied it.
"386 square miles pales with the 2.5 million acres of land that have been burned and scorched beyond recognition," says Canseco.

And Former FEMA Director Michael Brown thinks that a "snub" like this reeks of politics as he believes Texas deserves a similar response from the federal government.
"I think what's going on is we see the Chicago style politics. I'm amazed that he's put FEMA in this awkward position of not allowing federal assistance," says Brown.
According to the Obama Administration however federal assistance has been flowing to Texas by way of grant money, of which several counties are in the process of applying for.

"We have already qualified for the federal mutual aid grant which will help local volunteer fire departments recover up to 75 percent of the funds that they utilized during the fire, so that was correct in that stand point," says County Judge David Nicklas of Palo Pinto County, an area ravaged by the wildfires.

So far Texas has spent an estimated 70 million dollars combating the states wildfires.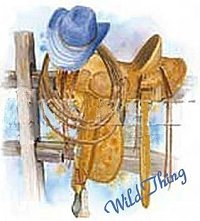 Wild Thing's comment........
Remember this in 2012, Texas.

He is more concerned about the well being of another country than one of our own states.
Posted by Wild Thing at May 13, 2011 01:50 AM
---
Comments
He also refused FEMA help for Virginia.
Posted by: BobF at May 13, 2011 07:32 AM
---
Texas tends to be a conservative state, which is why Obama didn't bother to send them any aid. Remember, this is the guy who calls conservatives "enemies."
Not to worry! The real reason Comrade Obama wants to naturalize all those illegal immigrants is because it would flip Texas and Arizona into blue states overnight.
Posted by: IGnatius T Foobar at May 13, 2011 08:27 AM
---
ObaMAO is punishing the Red Staters in Virginia...
South Carolina and Texas but these VOTERS will have their say in less than 18 months!
Posted by: darthcrUSAderworldtour07 at May 13, 2011 09:41 AM
---
And that is why I'm going to really enjoy watching his funeral procession in Nairobi after he croaks from AID's. I'll even buy a 72" flat screen for the event to go with the prime rib and vodka martinis.
Posted by: Eddie (Enemy of the State) at May 13, 2011 07:13 PM
---
Bob, wow, thanks for adding that.
Posted by: Wild Thing at May 14, 2011 02:53 AM
---
IGnatius T Foobar, your right about Texas,and the illegals too.
Posted by: Wild Thing at May 14, 2011 02:55 AM
---
Darth, yesssss and I sure do look forward to the day we can vote this horrible person out of office.
Posted by: Wild Thing at May 14, 2011 03:01 AM
---