« Marines Get Trained on Accepting Obama's Gay Recruits | Main | Official Obama Criticizer Bo Snerdley On Obama's Race Baiting »
May 11, 2011
Agreeing With Obama, Harry Reid Pushes For Breaking Our Laws!!!! Reid 'We Need The People Of America To Rise Up' For Amnesty Bill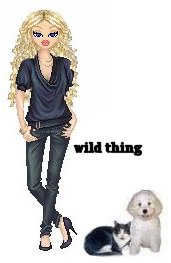 Wild Thing's comment......
ILLEGAL Harry...the word is ILLEGAL and we have laws about this and you and Obama and the rest of your ilk want us to break those laws.
If that is the case then I say we as citizens should not obey ANY freaking law of our land. Not one.
Posted by Wild Thing at May 11, 2011 01:55 PM
---
Comments
Laws? What laws? They ignored the law requiring the POTUS to be an American, so why would they respect the laws on immigration? Oh, I know! They want their 2016 candidate to be someone who doesn't even speak English!
I don't think they even spent half a second thinking about legality. They never do. They simply see this as a way to flip Texas and Arizona into blue states overnight.
Posted by: IGnatius T Foobar at May 11, 2011 02:30 PM
---
Posted by: Bob A at May 11, 2011 02:35 PM
---
IGnatius T Foobar, I think your right, they want Texas and AZ. big time and will do anything to try and get them.
Posted by: Wild Thing at May 12, 2011 03:59 AM
---
BobA., thanks, I agree so much. Thanks for the links to both segments. Brigitte Gabriel is always good.
Posted by: Wild Thing at May 12, 2011 04:01 AM
---