« B. Hussein Obama Hosts Boss of Terror Channel Al-Jazeera | Main | George Soros's Bretton Woods II — The Final Enslavement of Mankind »
April 19, 2011
U..S. Rep. Michele Bachmann: Obama Has Neglected To Prove Eligibility

Rep. Michele Bachmann told told Fox News host Judge Jeanine Pirro that Barack Obama has failed to prove his eligibility. She also said she would bring her birth certificate with her to the first debate.
Bachmann: Obama has neglected to prove eligibility
'All he had to do is just answer some questions and show his document'
U.S. Rep. Michele Bachmann, R-Minn., says President Obama has neglected to clearly demonstrate he's eligible to hold his office, and says it would be simple for him to do so.
"It's an interesting issue that has gone on for so long and it's one that the president could have solved very early on," Bachmann told Fox News host Judge Jeanine Pirro last night.
"All he had to do is just answer some questions and show his [long-form birth] document and then have people do an attestation that this in fact is a legal document and it's over, it's done. And I think the president has neglected to focus on answering that question for people, and that's why a lot of people still have it lingering in their minds. None of us can prove, none of us can do attestation. Only the president and someone who is legally tasked with attesting to the validity of that document can do that, and I think that's what the president should do."
"I'll tell you one thing, if I was ever to run for president of the United States, I think the first thing I would do in the first debate is offer my birth certificate, so we can get that off the table."
.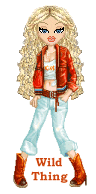 Willd Thing's comment.........
Obama, the invisible President – Was not born, did not go to Harvard, took no tests but is the pride of the liberal media thanks to the absence of vetting. And this ghost is a total nightmare for our country and for all of us.
Posted by Wild Thing at April 19, 2011 02:45 AM
---
Comments
I wish Bachmann would just come out and state whether she is going to run or not. I hate the teasing by potential candidates as they sniff the political winds.
Posted by: TomR, armed in Texas at April 19, 2011 10:38 AM
---
Tom, thank you so much, I feel the same way.
Posted by: Wild Thing at April 20, 2011 12:52 AM
---