« Obama Afraid Of Trump ? You Bet! Obama Spent Millions Of Dollars Trying Not To Release His BC We Will See If This Is For Real Meanwhile Obama Hands Trump a Win! | Main | Is It Or Isn't It ~ Obama Says It Is ....But Check This Out »
April 28, 2011
Unlike Photo Op Obama With Our Troops, President Bush Honors Commitment to Wounded War Heroes
.
President Bush Honors Commitment to Wounded War Heroes

TERLINGUA--The heroes of Operations Iraqi Freedom and Enduring Freedom are trained to never give up until the fighting is done. For the wounded, that fight continues long after they come back home.
As a sign of his commitment to these brave men and women, former President George W. Bush joined them on the Warrior 100 bike ride.
"So I just finished a ride with men and women, who served our country and lost a limb or were seriously injured and decided not to give up, recovered and rode across the desert," President Bush said.
14 U.S. servicemen and women may be been left physically broken, scarred and changed for life by their service in Iraq and Afghanistan. But, it was because of their grit, honor and fortitude that the former president joined them on the Warrior 100, a 100K mountain bike ride through Big Bend.
"I'm riding as hard as I could possibly ride and I look over my shoulder and there's a one legged guy, barely breathing. If you're having a problem out there, just think about some of these guys who had real problems and decided to do something about it," President Bush said.
These heroes were total strangers when they met on Monday. That doesn't mean they didn't already have many things in common.
"(That's) all I can say, really. It's an honor to be out here with him. I respect the man, greatly," Retired U.S. Army SFC Dylan Beard, said, while choking back tears.
According to Retired Army SSgt, Kevin Butler, "I think, what's important about today, we got to show we're not giving up and it could help inspire other people and fellow wounded guys that could be sitting in the hospital bed right now and they see this on the news and say, 'hey, that's going to be me once I get my prosthetic or get out of this hospital bed and get well.'"
"It doesn't matter what branch we are, if someone's fallen behind, they're going to pick them up and help them move on," Retired Army Spc. Jacob Learner, said.
For these war heroes, sharing a bike trail with the former Commander in Chief was exciting enough. But finding out the President brought a guest of his own, that was icing on the cake.
"What is most important is that we support, encourage and absolutely welcome home these brave men and women that served our country," former Tour de France Champ, Lance Armstrong, said.
The Warrior 100 highlights the contributions, made by organizations, that support the troops and their families, while they're deployed and once they come back.
These men and women represent groups like Ride 2 Recovery and The Wounded Warrior Project, among others. The W100 was the inaugural event of the Social Enterprise initiative of the George W. Bush Presidential Center. According to the man himself, it won't be the last.
"I'm going to announce something, next week, another sporting event, not mountain biking but another sport. I might as well tell you, golf," the former president joked.
If given the choice to do it all again or do something differently, what would their answer be, after giving their all on the battle field and even more on the dusty trail?
For Learner, the answer was simple, "If I knew I was going to deploy, step on a land mine and be in this predicament, I would do it all over again."

.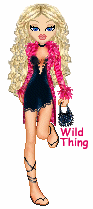 Wild Thing's comment.........
Thank you President Bush for NOT being obama.

I love his heart about our troops and Veterans.
Posted by Wild Thing at April 28, 2011 05:45 AM
---
Comments
He may have but I haven't heard Obama mention our wounded warriors.
Nobody cares for the troops, especially those who are wounded, like GW Bush.
Posted by: BobF at April 28, 2011 10:42 AM
---
I do not think Bush was a great president, but I think he is a great man of honor and compassion. I would have been proud to have him as my commander in chief. What we have now as president is an egotistical disgrace who only cares about our troops for photo ops.
Posted by: TomR, armed in Texas at April 28, 2011 10:59 AM
---
Bob, I agree, Bush is very sincere in his respect and love for our troops and Vets.

Your right about obama as far as I can remember I don't think he has done or said anything that would be showing support for our wounded.
Posted by: Wild Thing at April 28, 2011 07:04 PM
---
Tom, well said, and I agree.
Posted by: Wild Thing at April 28, 2011 07:06 PM
---