« The Not So Civil Obama After Showing Fake BC Runs To Oprah Show To Mock 62% Of Americans That Want His REAL BC | Main | US Patriot Don't Take No Shit off Muslims - Telling it it like is! »
April 28, 2011
Tornadoes Devastate The South, Killing at Least 269 Last Count and OBAMA Finally Says Something, After Campaigning All Week,Oprah Show,and Golf

Tornadoes devastate South, killing at least 269
PLEASANT GROVE, Ala. – Massive tornadoes tore a town-flattening streak across the South, killing at least 269 people in six states and forcing rescuers to carry some survivors out on makeshift stretchers of splintered debris. Two of Alabama's major cities were among the places devastated by the deadliest twister outbreak in nearly 40 years.
Tuscaloosa Mayor: Storms Have Removed Neighborhoods from the Map
.
Alabama's state emergency management agency said it had confirmed 128 deaths, up from at least 61 earlier and it was rising as you can see in the total in the above link and article. in this post. ~ Wiild Thing

.
"We expect that toll, unfortunately, to rise," Gov. Robert Bentley told ABC's "Good Morning America."

Mississippi officials reported 32 dead in that state and Tennessee raised its report to six from one. Another 11 have been killed in Georgia and one in Virginia.
The fierce storms Wednesday spawned tornadoes and winds that wiped out homes and businesses, forced a nuclear power plant to use backup generators and prompted the evacuation of a National Weather Service office.

.
.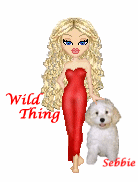 Wild Thing's comment........

Prayers for all! This is just heartbreaking. May God give them strength and comfort.

FOX News was reporting this tornado was on the ground for 220 mils. At 220 miles, that passes the old record longest track 219 miles in Mar 18-19, 1925.

So after days and days of campaigning, going on Orah, golf and basketball........the socialist marxist freak obama FINALLLY SPEAKS BUT ONLY AHEAD OF HIS ANNOUNCEMENTS AND CAMPAIGN SPEECH! Apparently, before this, not enough people had died and had their homes and businesses destroyed in the previous band of severe storms and tornadoes for him to make one.
American Red Cross said this morning that this is their greatest sheltering/feeding operation since Katrina.
I'm surprised he said anything at all. Still waiting on word from him, or an offer of assistance, for the Texas wildfires!!!!!!!!!!!!!!!!!!!!!!
Obama is a despicable Marxist pig! And get this, instead of speaking about all of this during this last week, in his waiting till today he COMBINED HIS COMMENTS with his announcemnet about the changes in the CIA and National Security!!!!!!!!!!!!!!!!!!!!!!!!!!!!!!!!!!!!!!!!!!!!!!!!!!!!!!!! Of course that was after he spent a few minutes bragging about how great he had been as presidernt........OMG he made a campaign speech!
God help us with this evil in power!!!!

Posted by Wild Thing at April 28, 2011 04:30 PM
---
Comments
I have seen two tornadoes in my life. One major killer tornado and one small brief one. I have also seen the damage from a large killer tornado in Wichita Falls Texas several days after it occured. These massive killer tornados in the South East are worse than my experiences.
I don't trust ARC, although they often do spectacular work locally. In the 60's/70's I spent a lot of good times with good folks. I feel a need to help. Guess I will check out the Salvation Army. If they don't have a fund, then I will check out the Red Cross.
As to obama. May lightening strike that muslim bastard on one of his golf outings.
Posted by: TomR, armed in Texas at April 28, 2011 06:40 PM
---
Tom, thank you so much for commenting on this and sharing your experiences. I agree about ARC completely. I always give to the Salvation Army. I agree with you so much.
Dittos to that about obama too.
Posted by: Wild Thing at April 28, 2011 06:55 PM
---