« IMF Bombshell: Age of America Nears End ~ Obama and Soros Must Be Dancing In The Streets | Main | Unlike YOU Obama Voters These College Kids Love America and Are Smart! »
April 26, 2011
The Anti American MUSLIM Obama Refused to Release Easter Proclamation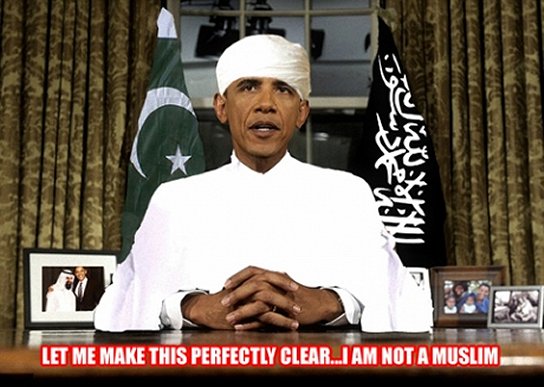 .

This is from March 20th of this year. Obama sends an important message to those celebrating the holiday of Nowruz.
And last August Barack Obama released a Ramadan message for Muslims. He also released statements in 2010 on Eid-ul-Fitr, Hajj, and Eid-ul-Adha.

Obama failed to release a statement or a proclamation recognizing the national observance of Easter Sunday, Christianity's most sacred holiday.
By comparison, the White House has released statements recognizing the observance of major Muslim holidays and released statements in 2010 on Ramadan, Eid-ul-Fitr, Hajj, and Eid-ul-Adha.
The White House also failed to release a statement marking Good Friday. However, they did release an eight-paragraph statement heralding Earth Day. Likewise, the president's weekend address mentioned neither Good Friday or Easter.
And today, the president and first lady will host 30,000 people for the annual White House Easter Egg Roll. The secular celebration of Easter includes readings, games, and a yoga garden. This year's theme, "Get Up and Go!" is part of the first lady's anti-obesity campaign and will also display produce from the White House garden.
In 2010, Obama was criticized for releasing an all-inclusive Easter greeting. He reached out to Jews, Muslims, Hindus, and people of no faith at all in a statement about a holiday that is uniquely Christian.
"All of us are striving to make a way in this world; to build a purposeful and fulfilling life in the fleeting time we have here," Obama said in his 2010 "Easter" message. "A dignified life. A healthy life. A life, true to its potential. And a life that serves other." "These are aspirations that stretch back through the ages – aspirations at the heart of Judaism, at the heart of Christianity, at the heart of all the world's great religions," the president added.
When the White House released statements about Muslim holidays, no attempts were made to include Christianity or to mention a spirit of inclusivity. For example, in his 2010 statement on Hajj and Eid-ul-Adha, Obama made no references to Christianity or any other religion.
By contrast, former President Bush traditionally included Scripture passages in his Easter messages and made a point to explain what Easter is about. Like Obama, though, he did not release statements marking Good Friday. In 2007, President Bush said, "The resurrection of Jesus Christ is the most important event of the Christian faith." "On this powerful day, let us join together and give thanks to the Almighty for the glory of His grace," he added.
In his 2008 Easter message, President Bush said: "The Resurrection of Jesus Christ reminds people around the world of the presence of a faithful God who offers a love more powerful than death. Easter commemorates our Savior's triumph over sin, and we take joy in spending this special time with family and friends and reflecting on the many blessings that fill our lives. During this season of renewal, let us come together and give thanks to the Almighty who made us in His image and redeemed us in His love."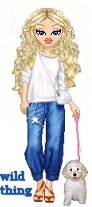 Wild Thing's comment........
He has taken America into Jihad... and beyond. He has more than shown himself to be on side with muslims. Heck! He shares their same mantra....death to America.
His associations with the Muslim Brotherhood..... Over 20 years of understudy to Wright and Farrakhan ties him to the people and philosophy, thus his endorsement of the coup... These are the same guys who are shooting at our troops.

"One of the prettiest sounds on earth" is the Muslim call to prayer at sunset.
Barack Hussein Obama as quoted by Nicholas D. Kristof in the New York Times - March 6, 2007

* The FIRST thing Obama did as a newly elected Illinois State Senator was to attempt to declare a Muslim holiday. Obama sponsored Bill SR0110 in the 90th General Assembly to declare November 1, 1997 to be Islamic Community Center Day. It did not pass.
http://www.ilga.gov/legislation/legisnet90/summary/900SR0110.html
http://www.ilga.gov/legislation/legisnet90/srgroups/sr/900SR0110LV.html

* Obama recited the opening lines of the Muslim call to prayer, which includes a vow of fidelity to Islam, in flawless Arabic on a radio program. - Nikolos Kristoff, NYTs, 3-06-07 (***this one is a gottcha moment***)
http://www.familysecuritymatters.org/publications/id.3413/pub_detail.asp
http://canadafreepress.com/index.php/article/11679

• On that same program he said he thinks the call to prayer is "one of the prettiest sounds on earth."
http://jewagainstobama.wordpress.com/2008/03/03/obama-muslim-call-to-prayer-one-of-the-prettiest-sounds-on-earth/
• Obama's said that the U.S. is "one of the largest Muslim countries in the world."
http://www.weeklystandard.com/weblogs/TWSFP/2009/06/obama_america_one_of_the_large_1.asp

• President Obama's religious adviser, Eboo Patel, once deemed the United States "the ideal place for the renewal of Islam."
http://atlasshrugs2000.typepad.com/atlas_shrugs/2010/06/-obama-tells-egyptian-foreign-minister-i-am-a-muslim-stealth-coup-on-the-white-house.html
• Obama falsely attributes Muslim participation in the founding of America.
http://www.familysecuritymatters.org/publications/id.7041/pub_detail.asp
• Obama required that the cross be covered when he gave a speech at Notre Dame.
http://www.cbsnews.com/stories/2009/05/11/opinion/main5006203.shtml

• Christian symbol covered up during Obama's Georgetown speech
http://www.cnsnews.com/public/content/article.aspx?RsrcID=46667

• "The American President told me in confidence that he is a Muslim," said Egyptian Foreign Minister Ahmed Aboul Gheit on Nile TV.
http://www.wnd.com/?pageId=166905

• Obama tasked NASA with a mission of "Muslim outreach."
http://technology.newsplurk.com/2010/07/nasa-and-islam.html

• Obama referred to his faith as "my Muslim faith" gaffe in an interview with George Stephanopolous.
http://www.youtube.com/watch?v=iQqIpdBOg6I
How can America have any struggle against Islam, or protect herself with the most powerful muslim in the world sitting in the White House?
On the bright side..........Better that he not soil the Easter message with his anti-Christian, muslim loving,ugly mouth!

Posted by Wild Thing at April 26, 2011 12:55 AM
---
Comments
I firmly believe obama is a muslim. Too many actions and statements on his part to doubt it. He is bringing in tens of thousands of "refugees" from Gaza, Somalia, Sudan and who knows where else to be sure we have social/crime problems in the future. Think Castro's Muriel boatlift.
Posted by: TomR, armed in Texas at April 26, 2011 10:23 AM
---
Your last sentence pretty much sums up how I feel as well.
Posted by: Jim at April 26, 2011 11:55 AM
---
He's trying to take America as far away from Christianity as possible.
Here's the pastor of the church Obama attended on Easter Sunday. He's no different than Jemimah Wright except without the fiery delivery.
Posted by: BobF at April 26, 2011 12:07 PM
---
When obama is standing on the gallows following his impeachment and conviction for treason, what will his last words be?
Posted by: Eddie (Enemy of the State) at April 26, 2011 05:03 PM
---
Thank you everyone so much.
Bob thank you for the video. Wow I had not seen that before. Your right about being similar.
Posted by: Wild Thing at April 27, 2011 01:58 AM
---