« US Patriot Don't Take No Shit off Muslims - Telling it it like is! | Main | Obama and His WH Threaten San Francisco Chronicle For Video Of Protest Of Obama At His Fundraiser in S.F. »
April 29, 2011
Texas Has Been Struck By Wildfires, But Obama Has DENIED Their Requests For Federal Aid (Gov.Perry's request was on Sat. April 16th,12 days ago)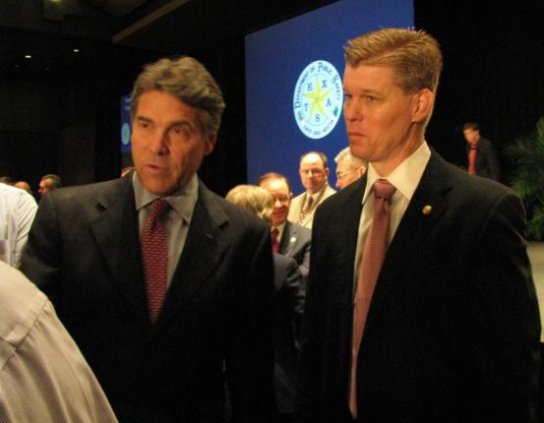 Gov. Rick Perry (left) and emergency management official Nim Kidd answer questions after the conference's general session.
Photo: Courtesy Of Nicole Murray/Texas DPS / COURTESY TX DPS

Perry: "There is a point in time where you say, 'Hey, what's going on here?" Gov. Perry had requested a federal declaration of emergency for Texas where wildfires rage across the state. He is yet to hear back from the Administration. This doesn't surprise me one bit, how many times did we watch Obama do the same type of thing to Gov. Bobby Jindal during the gulf oil crisis? There's no doubt in my mind this is deliberate.

Rick Perry's trying to ‑‑ been trying to get federal help in Texas for, what, two weeks now, 14 days?
Governor says Obama leaving Texas in the dust
Texas Governor Rick Perry criticized the Obama administration on Thursday for not responding to a request for a disaster aid for the parched state, where wildfires have scorched nearly 2 million acres.
"You have to ask, 'Why are you taking care of Alabama and other states?' I know our letter didn't get lost in the mail," Perry, a Republican and frequent critic of the federal government, said after addressing a Texas emergency management conference.
President Barack Obama declared a state of emergency for Alabama, where storms -- including a tornado that ravaged Tuscaloosa on Wednesday -- killed nearly 200 people this week.
The White House said Obama will visit the state on Friday. "There is a point in time where you say, 'Hey, what's going on here?'" Perry said.
Perry had requested a federal declaration of emergency for Texas as the wildfires began to rage across the large state. The request has not been answered, although several federal agencies are supplying firefighters.
"They watch TV, they know what's going on here, they can recognize that there is going to be a request for assistance, a request for help," Perry said.

Two volunteer firefighters have died battling the Texas wildfires, which have destroyed more than 900 buildings.

A federal major disaster declaration could reimburse Texas and local governments 75 percent of the cost of their response. Local departments and the Texas Forest Service have spent more than $60 million since September 1 responding to wildfires, forest service spokeswoman Linda Moon said.
In the past, Perry has charged that the Obama administration is punishing Texas. The Republican governor has been an outspoken opponent of the federal health reform law, and the state is suing the U.S. Environmental Protection Agency over a proposal to end Texas' independent air quality permitting program for factories and refineries.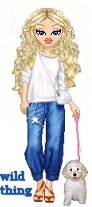 Wild Thing's comment........
Also Perry was totally snubbed when Obama got off the plane last month/
Obama is too busy with his campaign for his next term as president to be bothered. I sure hope people that voted for him wake up and see how he treats all Americans.
Posted by Wild Thing at April 29, 2011 04:47 AM
---
Comments
It's all political and everyone knows it. Obama is showing governors and states what happens when you go against him.
Posted by: BobF at April 29, 2011 08:49 AM
---
obama got ripped by a local reporter from Dallas this week. obama knows he will lose in Texas big time in the next election. Yeah, obama hates Texas. That makes me a very proud Texan.
Posted by: TomR, armed in Texas at April 29, 2011 09:38 AM
---
Barry is so overt about being a hypocritical a-hole.
Easy dots to connect here and with Jindahl and anyone who has not backed the messiah nor any of his lackies that got a "shelackin" in 2010.
Barry: F.U.
Posted by: LLoyd at April 29, 2011 03:02 PM
---
Don't forget.. and vote them out!...there are many! but Primarily .. the 12' election.. Start Now!.. Because Soro's .. Has!...
Posted by: KH at April 29, 2011 03:02 PM
---
Great input thank you all so much.

Tom, I agree, it is a compliment when obama hates a State or a person it means they are doing something right.
Posted by: Wild Thing at April 29, 2011 11:51 PM
---