« AGAIN Obama Links America's Greatness With Government Spending | Main | AP Interviews Donald Trump ~ Trump Speaks Out About How Obama Has NOT Released His Student Records »
April 26, 2011
Supreme Court Rejects Request for Expedited Hearing on Obamacare ( Obama's socialized Medicine)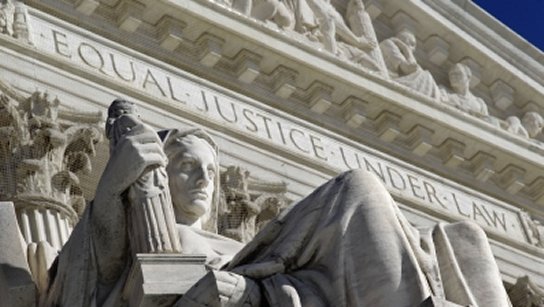 Supreme Court Rejects Virginia Request for Review of Health Care Law
The Supreme Court is in no rush to either consider challenges to ObamaCare or consolidate them, at least not at the moment. Yesterday the court passed on an opportunity to expedite the appeal process, turning down Virginia's Ken Cuccinelli, despite his appeal for a fast-track review on constitutional grounds:

The Supreme Court rejected a call Monday from Virginia's attorney general to depart from its usual practice and put review of the health care law on a fast track. Instead, judicial review of President Barack Obama's signature legislation will continue in federal appeals courts.

The justices turned down a request by Virginia Attorney General Ken Cuccinelli, a leading opponent of the law, to resolve questions about its constitutionality quickly. The Obama administration opposed Cuccinelli's plea. Only rarely, in wartime or a constitutional crisis, does the court step into a legal fight before the issues are aired in appellate courts. Hearings already are scheduled in May and June in three appeals courts.

The case still could reach the high court in time for a decision by early summer 2012.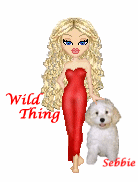 Wild Thing's comment.........

I heard Judge Napolitano on Fox say IF the SCOTUS ruled now before the law has been implemented that after it went into effect the ruling would be moot. Legally it is better to wait apparently even though I am right on the edge of flipping out for it to be thrown out right now asap.
Posted by Wild Thing at April 26, 2011 12:47 AM
---
Comments
I sure don't understand all of the judicial wheeling and dealings of getting an issue to SCOTUS. If Judge Napolitano is correct then I guess we bite the bullet and wait. Just pray that none of the five non liberal judges goes belly up while obama is in office.
Posted by: TomR, armed in Texas at April 26, 2011 10:51 AM
---
SCOTUS has to allow it to run the fully through the courts system. This is going to take a lot of money and lawyers fees. Remember, the Justices are all lawyers and they have to ensure the brotherhood of lawyers extracts its money from the system.
Tom, you mean conservative judge's, right?
Posted by: BobF at April 26, 2011 12:22 PM
---
Tom, me either, I was ticked off about this decision until I heard Judge Napolitano on Fox about it.
Posted by: Wild Thing at April 27, 2011 02:15 AM
---
Bob, I had not even thought about the money it will cost. Your right, they will drag it out for that too.
Posted by: Wild Thing at April 27, 2011 02:17 AM
---