« Geraldo Rivera Comes Under Fire in Libya! ~ Good Grief What An Idiot He Does Not Belong There | Main | Senators Send Letter to Hillary Clinton Regarding Israel »
April 04, 2011
Sociopath Dictator Obama To Side With Al Qaeda and Muslim Brotherhood's Goal To Remove Yemen's President, An Ally!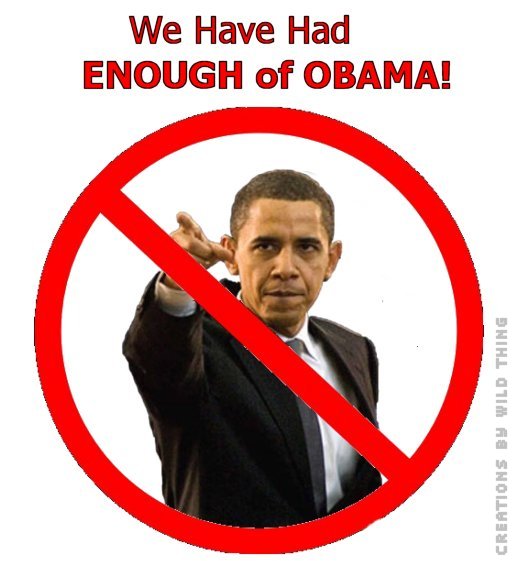 U.S. Shifts to Seek Removal of Yemen's Leader, an Ally

The United States, which long supported Yemen's president, even in the face of recent widespread protests, has now quietly shifted positions and has concluded that he is unlikely to bring about the required reforms and must be eased out of office, according to American and Yemeni officials.
The Obama administration had maintained its support of President Ali Abdullah Saleh in private and refrained from directly criticizing him in public, even as his supporters fired on peaceful demonstrators, because he was considered a critical ally in fighting the Yemeni branch of Al Qaeda. This position has fueled criticism of the United States in some quarters for hypocrisy for rushing to oust a repressive autocrat in Libya but not in strategic allies like Yemen and Bahrain.
That position began to shift in the past week, administration officials said. While American officials have not publicly pressed Mr. Saleh to go, they have told allies and some reporters that they now view his hold on office as untenable, and they believe he should leave.
A Yemeni official said that the American position changed when the negotiations with Mr. Saleh on the terms of his potential departure began a little over a week ago.
"The Americans have been pushing for transfer of power since the beginning" of those negotiations, the official said, but have not said so publicly because "they still were involved in the negotiations."
Those negotiations now center on a proposal for Mr. Saleh to hand over power to a provisional government led by his vice president until new elections are held. That principle "is not in dispute," the Yemeni official said, only the timing and "mechanism."

It does remain in dispute among the student-led protesters, however, who have rejected any proposal that would give power to a leading official of the Saleh government.
Washington has long had a wary, careful relationship of mutual dependence with Mr. Saleh. The United States has provided weapons, and the Yemeni leader has allowed the United States military and the C.I.A. to strike at Qaeda strongholds. The State Department cables released by Wikileaks gave a close-up view of that uneasy interdependence: Mr. Saleh told Gen. David H. Petraeus, then the American commander in the Middle East, that the United States could continue missile strikes against Al Qaeda as long as the fiction was maintained that Yemen was conducting them.
"We'll continue saying the bombs are ours, not yours," Mr. Saleh said, according to a cable sent by the American ambassador. At other times, however, Mr. Saleh resisted American requests. In a wry assessment of the United States, he told Daniel Benjamin, the State Department's counterterrorism chief, that Americans are "hot-blooded and hasty when you need us," but "cold-blooded and British when we need you."

The negotiations in Sana began after government-linked gunmen killed more than 50 protesters at an antigovernment rally on March 18, prompting a wave of defections of high-level government officials the following week. The American and Yemeni officials who discussed the talks did so on the condition of anonymity because the talks are private and still in progress.
It is not clear whether the United States is discussing a safe passage for Mr. Saleh and his family, and residency in another country, but that appears to be the direction of the talks in Sana, the capital.
.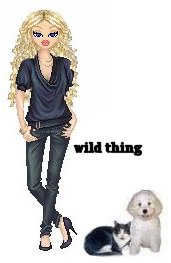 Wild Thing's comment.........
Egypt, Libya, and now Yemen? If there was any doubt there is a pattern here, it's gone. The Obama admin is definitely trying to prop up radical Muslim regimes across the Middle East.
Obama knows exactly what he is doing. He is getting rid of any leader in the Middle East who has provided stability. He's making sure the Muslim Brotherhood controls the entire area.

I think this could be very dangerous. Yemen is the most dangerous hotbed.
Obama is very consistent......in undermining and harming the United States.
Posted by Wild Thing at April 4, 2011 05:55 AM
---
Comments
obama the muslim strikes again. Supporting America's enemies and back stabbing our friends. It will take decades to undo the harm obama has done.
Posted by: TomR at April 4, 2011 10:26 AM
---
"YOU promised me that you would CLOSE GITMO Hussein Obama...!" - KLM, 9-11 Mastermind
WTF? A FOX NEWS Alert about KLM & GITMO coming up...?
ONLY difference between oBama & oSama is the BS!
Posted by: darthcrUSAderworldtour07 at April 4, 2011 12:56 PM
---
A head shot from a .50 is preferable
Posted by: Eddie (Enemy of the State) at April 4, 2011 01:57 PM
---
He wont be satisfied until the entire middle east is against Israel.

Posted by: Mark at April 4, 2011 07:26 PM
---
Thank you my dear friends so much. I am so tired of him, tired of the things he keeps doing, worn out from it. I appreciate your support and friendship.
Posted by: Wild Thing at April 5, 2011 01:08 AM
---
I also support his immediate reoval from office for the good of the country.
Posted by: Eddie (Enemy of the State) at April 5, 2011 11:14 AM
---