« Sociopath Dictator Obama To Side With Al Qaeda and Muslim Brotherhood's Goal To Remove Yemen's President, An Ally! | Main | Eric Holder With His History Of Letting Terrorists Go Free, Blames Congress for Forcing Hand on Military Commissions for 9/11 Detainees ~ Todd Beamer's Dad Responds!! »
April 05, 2011
Senators Send Letter to Hillary Clinton Regarding Israel
Senators Send Letter to Hillary Clinton Regarding Israel, so Why Was Rubio Excluded?
Last week, a group of 27 Republican and Democrat U.S. Senators penned a letter to Secretary of State Hillary Clinton urging her to outline the steps President Obama and his administration were taking in order to end the recent violence against Israeli citizens by Palestinian based terror groups and their supporters.
The violence has been highlighted by the brutal murder of a young Israeli family and the persistent mortar shelling into Israel from Palestinian positions outside of Israel proper. While many of the Senators named in letter have been solid supporters of Israel, it seems as if several of these Senators were all too eager to get their names on this letter more for PR purposes than simply to be on the right side of this issue.

The one very noticeable name who was not included in the letter and perhaps was purposely excluded is that of Florida Senator Marco Rubio.

Rubio is considered one of the staunchest supporters of Israel and its struggle to live free from enemy aggression.

Just two weeks after his historic victory last November 2010, Rubio made it a point to visit Israel. And as Rubio has been a consistent supporter of Israel, he has also expressed his opposition to President Obama's disgraceful foreign policy towards Israel. And it was Rubio who stepped up on Israel's behalf when he defied world opinion by openly asserting that he believes that Jerusalem, not Tel-Aviv, is the true capitol of Israel. Rubio's bona fides on Israel are solid- so the question remains why wasn't Rubio included in the letter to Secretary Clinton?
Recently, Senator Rubio issued this statement after the latest terrorist bombing in Jerusalem:
"The bombing in Jerusalem is another tragic reminder of the persistent threats to Israel's security. I condemn this murderous act in the strongest terms and pray for the victims, their families and the entire state of Israel that mourns… As long as terrorists reject Israel's right to exist and deploy these types of heinous acts, there cannot be lasting peace in the region. America has a responsibility to stand with Israel and support its right to protect the Israeli people. We must also insist that the onus for change to achieve a two-state solution be on rejecting violence and accepting Israel's existence."- Senator Marco Rubio

Below is the letter with a complete list of signatories:

"Dear Secretary Clinton:
In the wake of this month's brutal terrorist murders of a Jewish family in Itamar and the terrorist bombing of a civilian bus in Jerusalem, we are writing with serious concern over continuing incitement directed against Jews and Israel within the Palestinian media, mosques and schools, and even by individuals or institutions affiliated with the Palestinian Authority (PA). We would like to know what specific steps you are taking to press for an end to this dangerous incitement.
Palestinian incitement includes the glorification of terrorists and jihad, and anti-Semitic stereotypes in the Palestinian media. There are a number of examples of Palestinian incitement over the last year listed in an index established by the Israeli prime minister's office.
On March 9, 2011, PA President Mahmoud Abbas' advisor, Sabri Saidam, delivered a speech in which he emphasized that Palestinian weapons must be turned towards Israel. Saidam reportedly demanded that the Palestinian people be attentive to the living conditions of martyrs' families and said that the anniversary of the death of Dalal Mughrabi (one of the perpetrators of a 1978 coastal highway massacre) should be marked by inaugurating a square in her name in the city of El-Bireh.
On Feb. 9, 2011, the official Palestinian television station broadcast a clip from a campaign entitled "Women as Exemplars," during which Dalal Mughrabi (see above) was extolled. In the summer of 2010, several children's summer camps were named after her.
On Jan. 24, 2011, the governor of Jenin issued a presidential grant worth $2,000 to the family of a Palestinian terrorist, Khaldoun Samoudi, who was killed while trying to detonate two bombs against Israeli soldiers at the Beka'ot Crossing.
On Jan. 2, 2011, Al Hayat Al-Jadida reported that Azzam Al-Ahmed, a member of the Fatah Central Committee, attended a gathering on the 46th anniversary of the establishment of Fatah during which models of settlement buildings were blown up. He reportedly reviewed terrorist attacks perpetrated by Fatah and said that, "Fatah is a mass movement which believed in popular revolution and wrested its right to use all means of resistance in order to achieve its aim."
Although President Abbas has expressed his sorrow over the Itamar massacre, the Palestinian Authority must take unequivocal steps to condemn the incident and stop allowing the incitement that leads to such crimes. Educating people toward peace is critical to establishing the conditions to a secure and lasting peace.
The Itamar massacre was a sobering reminder that words matter, and that Palestinian incitement against Jews and Israel can lead to violence and terror. We urge you to redouble your efforts to impress upon the Palestinian leadership that continuing to condone incitement is not tolerable. We also urge you to consider focusing adequate training and educational programs in the West Bank and Gaza that promote peaceful coexistence with Israel.

Sincerely,
Signed by:
Mark Kirk, Kirsten E. Gillibrand, Jon Kyl, Robert Menendez, Barbara A. Mikulski, Mary L. Landrieu, James E. Risch, Charles E. Schumer, James M. Inhofe, Ron Wyden, Pat Roberts, Joseph L. Lieberman, Frank R. Lautenberg, Amy Klobuchar, Jerry Moran, Robert P. Casey, Jr., John Ensign, Benjamin L. Cardin, Roger Wicker, Bill Nelson, Roy Blunt, John Boozman, Patrick J. Toomey, Sherrod Brown, John Barrasso, Mike Crapo, Jon Tester
Posted by jacob at 5:52 PM

.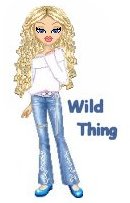 Wild Thing's comment........
Perhaps there is a good reason, Rubio might have been out of town when they all signed the letter...who knows. But it is very odd that after he has been so consistent on his standing up for Israel they would exclude him. Maybe they think of him like Sarah Palin since he has been very outspoken about Obama not doing the correct thing regarding Israel. There are democrats on the list of names, it might have been their idea to leave Marco off.
Posted by Wild Thing at April 5, 2011 04:45 AM
---