« Rep. LTC Allen West - $39 Billion Deal Struck In Congress | Main | Iran Confirms Factory Producing Centrifuge Parts »
April 10, 2011
Sarah Palin Is Asked About Trump and His Obama Birth Certificate Investigation
Sarah Palin on Obama's Birth Certificate: Obviously There's Something There… "He Seems to Be Going to Great Lengths to Make Sure It Isn't Shown"

Sarah Palin on Donald Trump's birth certificate investigation:

Sarah Palin was interviewed live today on Fox News' Justice with Judge Jeanine, and was asked to weigh in on the rather sudden addition of Donald Trump's voice to the "Birther movement", as well as the money "The Donald" is devoting to researching the existence of the president's birth certificate. Palin's answer? She noted it wasn't that unthinkable for Trump to be curious about Obama's birth certificate, as it was an issue that has transfixed a sizable segment of the body politic.
She expressed hope that perhaps Trump's piles of money would be the key ingredient missing from prior investigations of the President's birthplace; Orly Taitz, despite having about 10 jobs, doesn't have a hotel in New York City —know what I mean? Palin also expressed hope that Trump's money and resources could counter the $2 million she claims Obama has spent to keep the certificate hidden from the public. Her attitude suggested a quiet, but not overt, encouragement of Trump's investigation.
Jeanine switched gears, asking Palin what she personally thought of the controversy surrounding Obama's American citizenship. Again, her answer was shrewd. "I believe he was born in Hawaii," she stated, citing the announcement of his birth in the paper. Leading with this response was smart.
Palin also adding that the president's decision not to release his birth certificate was "perplexing."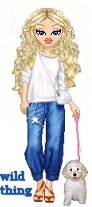 Wild Thing's comment........
Good for Sarah Palin and good for Donald Trump.

Posted by Wild Thing at April 10, 2011 12:55 AM
---
Comments
My son was born in England. My parents notified the newspaper in our hometown which ran a birth announcement in the paper of his birth. The paper put in what my parents told them. Could my son use that birth announcement today as proof he was born in the US?
Posted by: BobF at April 10, 2011 09:40 AM
---
I hope Trump is persistent on this issue. Maybe he will come up with something. If there is something telling on obama's BC, then obama must be getting ulcers worrying. I also want to know what passport obama used to travel to Pakistan and how he got a Conn. SS number.
Sarah was smart taking the middle road on this.
Posted by: TomR,armed in Texas at April 10, 2011 10:21 AM
---
Excellent analogy, BofF. After some more scratching, that similar situation may very well reveal just what happened in Hawaii in 1961.
And all Sarah Palin posts are welcome and well received.
Posted by: Carlos at April 10, 2011 01:00 PM
---
Should not just focus on the birth certificate. He ( and Michelle) have concealed any and all records pertaining to them, such as: Why did they both surrender their attorney licenses?
Posted by: Dave 18Zulu at April 10, 2011 01:04 PM
---
The left is always saying that this isn't an issue. Why, not. Nobody has seen a real honest Birth Certificate, signed by a Doctor, or Mid-wife, that is sop. If he was born in Hawaii, why can't family members settle on which hospital he was born in. Why the big secret, if it is no big deal just produce and end the matter, the longer this goes on the worse it becomse. If he the fraud we suspect, then everything he signed is null and void. One would think that in itself would be reason enough to produce a BC.

Posted by: Mark at April 10, 2011 02:33 PM
---
Bob, good one thank you for sharing about your son.
Posted by: Wild Thing at April 11, 2011 12:24 AM
---
Tom, I agree, Sarah handled the question exactly right. Also I agree about finding out oabout the passport too.
Posted by: Wild Thing at April 11, 2011 12:27 AM
---
Carlos, your right, I am glad Trump has made a big point about how much money obama has spent fighting this.
Posted by: Wild Thing at April 11, 2011 12:32 AM
---
Dave, yesss that too, thanks for mentioning that. Gosh there are so many things about these two that are questions about and no answers. And they are so arrogant about hiding all of these things too.
Posted by: Wild Thing at April 11, 2011 12:34 AM
---
Mark, thanks, well said.
It really bugs me when they say that, how it is not an issue. IMO anyone saying this does not understand the importance of our Constitution, not at all.
Posted by: Wild Thing at April 11, 2011 12:39 AM
---
"Her attitude suggested a quiet, but not overt, encouragement of Trump's investigation."
Trump's popularity has been growing since he first mentioned Obama's birth certificate and Palin must be hopping mad that she didn't come up with the issue herself.
Posted by: David at April 16, 2011 01:54 PM
---