« Obama's Valerie Jarrett to Trump: You Can Forget About the Obama's School Records ~ LOL Must Be Really Bad! | Main | Donald Trump in Vegas: 'Our leaders are stupid' »
April 30, 2011
San Francisco Chronicle Says The White House (Obama) Is Lying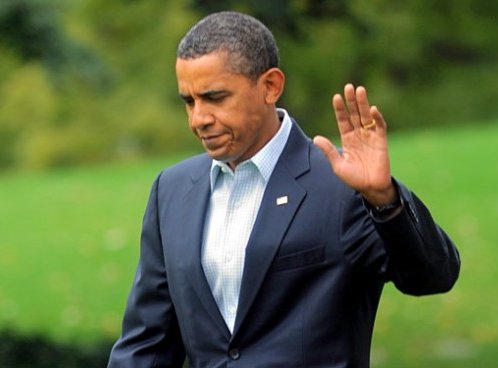 San Francisco Chronicle said the White House is lying
SF Gate ( San Francisco Chronicle )
Update: Chronicle responds after Obama Administration punishes reporter for using multimedia, then claims they didn't

Update: In a pants-on-fire moment, the White House press office today denied anyone there had issued threats to remove Carla Marinucci and possibly other Hearst reporters from the press pool covering the President in the Bay Area.
Chronicle editor Ward Bushee called the press office on its fib:

Sadly, we expected the White House to respond in this manner based on our experiences yesterday. It is not a truthful response. It follows a day of off-the-record exchanges with key people in the White House communications office who told us they would remove our reporter, then threatened retaliation to Chronicle and Hearst reporters if we reported on the ban, and then recanted to say our reporter might not be removed after all.

The Chronicle's report is accurate.
If the White House has indeed decided not to ban our reporter, we would like an on-the-record notice that she will remain the San Francisco print pool reporter.

I was on some of those calls and can confirm Ward's statement.
Messy ball now firmly in White House court.

The hip, transparent and social media-loving Obama administration is showing its analog roots. And maybe even some hypocrisy highlights.

White House officials have banished one of the best political reporters in the country from the approved pool of journalists covering presidential visits to the Bay Area for using now-standard multimedia tools to gather the news.
~snipet ~
The Chronicle's Carla Marinucci was part of a "print pool" - a limited number of journalists at an event who represent their bigger hoard colleagues - which White House press officials still refer to quaintly as "pen and pad" reporting.
So what's up with the White House? We can't say because neither Press Secretary Jay Carney nor anyone from his staff would speak on the record.
Other sources confirmed that Carla was vanquished, including Chronicle editor Ward Bushee, who said he was "informed that Carla was removed as a pool reporter." Which shouldn't be a secret in any case because it's a fact that affects the newsgathering of our largest regional paper (and sfgate)and how local citizens get their information.
What's worse: more than a few journalists familiar with this story are aware of some implied threats from the White House of additional and wider punishment if Carla's spanking became public. Really? That's a heavy hand usually reserved for places other than the land of the free.
CBS News reporter, Mark Knoller, has publicly protested the limited press access to Obama fundraisers, calling the policy "inconsistent." "It's no way to do business," wrote Politico's Julie Mason, "especially [for] a candidate who prides himself on transparency."

A 2009 blog by the White House Director of New Media states that "President Obama is committed to making his administration the most open and transparent in history."
Not last week.

Late today, there were hints that the White House might be backing off the Carla Fatwa.
.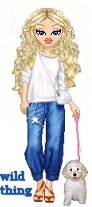 Wild Thing's comment........
This is an UPDATE from the story about this I posted yesterday. I am really loving how the drama of it continues. If we can see the media getting ticked enough at obama and do it openly it will help a lot in the next election. It won't change the kool-aid obama drinkers but it will sway the ones on the fence to wake up.
The obama administration has been caught telling numerous lies to the White House press corps. Up until now the press corps has not called out the administration.
LOL obama really screwed up this time. He thinks he is so 'all powerful' that he can spit in the face of the very people who got him elected.
Even the Left-wing media is catching up to his dictatorial manner. I don't see any more Peace Prizes in his future.
Interesting that this is all happening right after the official birth certificate release that clearly shows that he is not qualified to be president.
Posted by Wild Thing at April 30, 2011 03:45 AM
---
Comments
The Press had better wake up or they will be a state run Press similar to Pravda and say whatever they are told to say and print. Their love affair with obama borders on the boundary line of Incest where nothing is accomplished except to bequeath another generation of misfits.
Posted by: Mark at April 30, 2011 07:54 AM
---
I remember the Carter years. He screwed up so badly the press turned against him. When they did it became a feeding frenzy by the press. I am hoping for a repeat.
Posted by: TomR, armed in Texas at April 30, 2011 11:29 AM
---
TomR, me too....the veneer is cracking so much so that even the deaf, dumb and blind can determine is fraudulent behavior. The truth can't be held back. Love sunlight!!
Posted by: jan at April 30, 2011 04:50 PM
---