« Kool-Aid Now Being Served On Your Dime by Dr. Alan Bates, MD. | Main | Sarah Palin On Greta Van Susteren Comments About Katie Couic's Leaving »
April 27, 2011
Only 38% Believe Obama Was Definitely Born in USA As Trump's Appearance For New Hampshire Sells Out and Additional 1000 On Waiting List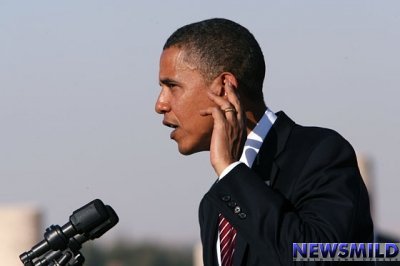 Source: New Hampshire
Source : Fosters.com
Only 38% of Americans believe Obama was definitely born in the USA

The so-called 'birther' conspiracy appears to have maintained its traction on American voters ahead of next year's elections, as a new poll shows fewer than four in 10 believe President Barack Obama was definitely born in the U.S…
Trump Sells Out Speech in New Hampshire In One and a Half Hours
FOX News reported this morning that tickets to Donald Trump's appearance in New Hampshire are being scalped for three to four thousand dollars(?) The event was sold out in one and a half hours and his team is now looking for a bigger venue. There are already an additional 1000 people on a waiting list.
His morning visit will be at the Port City Air Hangar at 104 Grafton Drive in Portsmouth.
.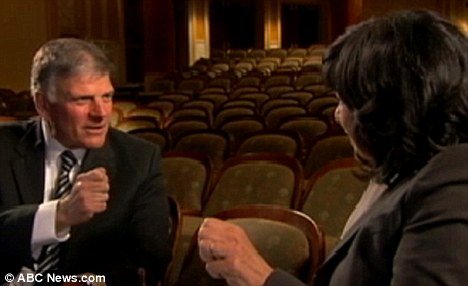 White House rebukes Graham over Obama comments
White House Slams Popular Christian Leader Franklin Graham Over Easter Interview He Did On Easter Sunday

Popular Christian leader was asked about Obama's birth certificate this past weekend. (Daily Mail)
The Obama White House slammed Rev. Franklin Graham over his interview on Easter. Rev. Graham answered a question on Obama'a birth certificate when asked during the pre-recorded Easter interview.

The AFP
The White House scolded evangelical preacher Franklin Graham for making "preposterous charges" on Easter Sunday, after he cited conspiracy theories over President Barack Obama's birthplace.
Graham was asked in the interview broadcast on Sunday to weigh in on the issue of Obama's birthplace, which has been whipped up by radical conservative groups and spawned the so-called "birther" movement.
"The president, I know, has some issues to deal with here. He can solve this whole birth certificate issue pretty quickly," Graham said.

Asked about the charges on Monday, White House spokesman Jay Carney chose his words carefully.
"I think it's unfortunate that a religious leader would choose Easter Sunday to make preposterous charges," Carney said.
.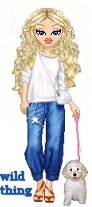 Wild Thing's comment........
When I heard Graham last Sunday morning, I wondered how long it would take for Obama to react to it.
My gut says obama is very ticked off about his BC being such a main topic on all the networks now. Even though the media is doing all they can to lie and make excuses, it is not sticking. Like the poll above states, less and less people now believe obama is legit. And for something that can be proven and he does not, instead he spends millions to fight it.
Posted by Wild Thing at April 27, 2011 04:48 AM
---
Comments
As Franklin Graham said, it is easy to resolve, Just, 'whip it out', Barry and be done with it, thats all it takes. After all, this is a Constitutional Issue, it just shows obama's blatant disregard and disrespect for the Law of the land, in favor of something more secretive and evil. Show us Barry that your not really a Communist.
Posted by: Mark at April 27, 2011 07:01 AM
---
American decency incarnate.
I could never tire of listening to Franklin Graham or his father, Billy Graham.
They are Americans.
And so are we.
Posted by: Carlos at April 27, 2011 07:44 AM
---
Touche', obama got us. He has released his BC. I guess it was a ploy to get us whipped up then show we were wrong. I'll be anxious to see what happens now.
I still want to see the passport he used to go to Pakistan.
Posted by: TomR, armed in Texas at April 27, 2011 10:33 AM
---
Trump made him blink plane and simple. Now he's on
him about his school grades and his dealings with
Tony Rezko.. Trump is asking questions the press,
Republican and Democrats don't have the balls to ask..10% of all the politicans are worthy people
the rest are bottom feeders..
Posted by: gator at April 27, 2011 11:15 AM
---