« US House Passes Ryan Amendment to Cut $6.2 Trillion Spending Bill | Main | Arrogant, Liar and Fraud Obama Caught on Open Mic Telling Donors How He Handled GOP During Budget Negotiations »
April 16, 2011
Obama ( as you know he has tripled the debt in one year) To Tour US Lecturing Americans On Reducing The Deficit

Steve Hayes of the Weekly Standard discussed the tour tonight on the FOX All Star Panel.
Bill Kristol calls it "The George Orwell Tour."
Obama will tour the US next week lecturing on deficit reduction. This is the same guy who tripled the deficit his first year in office.
Obama said he was going to cut the deficit in half back in 2009. Instead he tripled it his first year in office and it's only getting worse.

The Obama deficit this year will reach $1.65 trillion.
WASHINGTON—The White House projected Monday that the federal deficit would spike to $1.65 trillion in the current fiscal year, the largest dollar amount ever, adding pressure on Democrats and Republicans to tackle growing levels of debt.
Obama is proposing $3.73 trillion in government spending in the next fiscal year, part of a plan that includes budget cuts and tax increases that administration officials believe will sharply bring down the federal deficit over 10 years.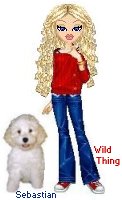 Wild Thing's comment.......

Can you believe it? The ego it takes to do this........there are no words.
America has begged, Townhalls, Tea Paprties, 912 groups, etc.....begged for government to STOP SPENDING. And obama acts like HE is not the one causing the problem it is we the people. There has to be some psychologial term for what obama is because this is insane.
Posted by Wild Thing at April 16, 2011 12:50 AM
---
Comments
Maybe his limo will crash and burn. That would be sweet!
Posted by: Eddie (Enemy of the State) at April 16, 2011 08:16 AM
---
Posted by: Bob A at April 16, 2011 09:48 AM
---
Posted by: Bob A at April 16, 2011 09:48 AM
---
obama is the fat kid in a candy store. Only the candy is really money and that money is ours, not his.
Posted by: TomR, armed in Texas at April 16, 2011 11:05 AM
---
As to Wildthing's question, I do not know of a term but I once heard Lady Thatcher use a term that the Torys have for civil servents expecting to be paid more and more over time when they are getting less results. I wish that I could remember it since it applies.
Narcissistic is just the disorder of why Obama expects to get away with the things he does. Say what you will about Joe Stalin, he always wondered how he was getting away with what he did. He was not Narcissistic.
Posted by: Avitar at April 16, 2011 01:24 PM
---
I'm with Eddie!!!!! ;)...to quote Clint E..."go ahead, make. my. day...."
Posted by: jan at April 16, 2011 05:41 PM
---
It'll be interesting to see what kind of crowds he draws this time around.
Posted by: Jim at April 16, 2011 08:16 PM
---
Thanks everyone, I agree too about the crowds. Good point Jim.
Hi BobA, good to see you, thanks for the link.
Avitar, thank you for that, good one.
Posted by: Wild Thing at April 16, 2011 11:32 PM
---