« Donald Trump Responds To New York Times | Main | LMAO Is Mass. Democrat Rep. Ed Markey On Drugs Or Just Nuts??!! No, He is a Typical Dem. Politician »
April 11, 2011
Grifter Obama To Reject Rep. Paul Ryan's Deficit-Reduction Plan Instead Obama Prefers To Raise Taxes and Cut Health Care For Elderly and Poor!!!
White House Senior Adviser David Plouffe bashed fiscal conservative Americans on FOX News Sunday
Obama will unveil a long-term deficit reduction plan this week that includes cuts to entitlements like Medicare and Medicaid and raises taxes, White House Senior Advisor David Plouffe said Sunday.
"The president later this week is going to lay out in detail his approach to the deficit reduction going forward," Plouffe said on ABC's 'This Week.'
"Obviously you've got to look everywhere," he said on CNN's "State of the Union." "Every corner of the federal government has to be looked at here."

That includes reforming Social Security, he said, which some Democratic leaders in the House and Senate have vowed to block.
House Budget Chairman Rep. Paul Ryan unveiled a Republican deficit-reduction plan earlier this month that would cut $6.2 trillion over ten years and is estimated to reduce the deficit by $4.4 trillion more than the budget Obama proposed in February.
Plouffe said that while the Republican plan could pass the House, it would never make it through the Democratic-controlled Senate.
"It's not going to become law," Plouffe said.
"Barack Obama will this week propose cuts in health care provision for the elderly and the poor as he seeks to reach agreement with Republicans on bringing America's record levels of debt under control. "
Aides said that in a major speech on Wednesday the US president will lay out plans that will include reform of Medicare and Medicaid, the major subsidised health care schemes that are among the main causes of the country's $14.25 trillion (£8.7 trillion) national debt.
.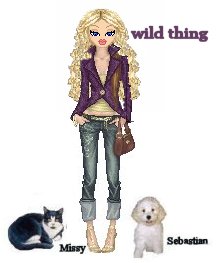 Wild Thing's comment........
The plan of the Rats is simple. Screw everything up and get the House back. Then raise taxes and cut defense.
Isn't this at least the third time Obama SAID he was going to cut the budget? You know, focus like a laser beam, not rest until it's cut, etc.? And yet, and yet, never any actual effort other than to submit budgets with every higher deficits, and threaten to shut down the U.S. government should the House Republicans attempt the smallest, tiniest cuts - cuts that amount to a couple of days worth of deficit.
Obama probably has to get the budget plan from his owner George Soros.
Posted by Wild Thing at April 11, 2011 01:55 AM
---
Comments
Typical Barackshevik ELITE douche bag to the first degree, da comrades?
Posted by: darthcrUSAderworldtour07 at April 11, 2011 10:46 AM
---
Dems love spending. It helps buy votes from ignorant and/or greedy voters.
Posted by: TomR,armed in Texas at April 11, 2011 11:36 AM
---
I was in Fred Myers yesterday and saw an old friend; a magazine named "Range" It was started back in 1991 by a very feisty woman named C.J. Hadley . It's pretty much about ranching and farming and 100%
in favor the government keeping their nose out of everyday Americans business. There is a featured
story entitled Global Governance 2025 that is very worrisome and has George Soros fingerprints all
over it.. The NIC report was issued to President Obama in September 2010. If there was any doubt to
the reality of Global governance, this eliminates it…WWW.rangemagazine.com

Posted by: gator at April 11, 2011 12:07 PM
---
gator - go back to Bush 41 and his referal to the New World Order. We didn't quite understand what he meant then. Now it makes sense. That's one reason I don't trust the entrenched GOP "Rinos" any more than the traitorous Dems.
Posted by: TomR,armed in Texas at April 11, 2011 03:50 PM
---
Tom I know about back then but this is now and
they are busting their ass off to bring it off by
2025. Their tactics are Global warming, food and
water shortage. they feel they can sell the idea
only a one world covernment can save the day.The puppett master Soros is pulling Obamas strings. And he replying yaza,yaza Masta!!

Posted by: gator at April 11, 2011 11:24 PM
---