« The Truth About Those Budget Cuts ~ $14.7 Billion in Actual Cuts Not $ 38.5 | Main | Obama's R.O.E.:Catch-and-Release IED-Bombers (Afghanistan) »
April 13, 2011
Obama Spent Up To 200 Million Taxpayer Dollars To Push Obamacare

Judicial Watch Obtains HHS Records Detailing Taxpayer-Funded Obamacare Propaganda Campaign.
Judicial Watch, the public interest group that investigates and prosecutes government corruption, announced today that it has obtained documents from the Obama Department of Health and Human Services (HHS) detailing the agency's massive taxpayer-funded multimedia campaign designed to promote the Affordable Health Care Act (also known as Obamacare) and other HHS policy initiatives. According to the records obtained by Judicial Watch pursuant to a March 23, 2011, Freedom of Information Act (FOIA) lawsuit (Judicial Watch v. U.S. Department of Health and Human Services (No. 11-608)), the total cost of the campaign, which targets Obama's electoral coalition, could reach as much as $200 million.
Among the highlights from the documents:

•An April 27, 2010 Department of Health and Human Services Acquisition Plan entitled "National Multimedia & Education Campaign & Grassroots Outreach," details a comprehensive five-year communications program covering a variety of HHS policy initiatives, including "health care reform."

•According to a section of the Acquisition Plan entitled, "Independent Government Cost Estimate," the Health and Human Services ASPA (Assistant Secretary for Public Affairs) states: "ASPCA is unable to provide a definitive government cost estimate. Campaigns vary is [sic] size and scope. Some campaigns involve radio, some TV, and some print. Other campaigns may involve all of those avenues plus on ground events, website, bus tours, etc." However, ASPA "is letting this contract in order produce three to four campaigns per year through the life-cycle of the contract. We are requesting a contract with a $200,000,000 maximum."

•According to a subsequent March 14, 2011, contract included among the documents, HHS hired The Ogilvy Group "to provide services to design, develop, and execute a multiplatform educational media campaign to promote the new website Healthcare.gov, including the new Spanish language version of the website." The total amount of the contract award: $3,998,928.
~ snipet ~
"There is nothing educational about this Obamacare propaganda campaign to force 'behavioral changes' on Americans. These records prove the administration is using taxpayer dollars to manipulate public opinion. It also appears the Obama administration is trying to get a leg-up in the reelection campaign by targeting key Obama constituencies with positive and misleading messages about the president's 'signature' policy initiative," said Judicial Watch President Tom Fitton. "This Big Brother campaign is most certainly underhanded, potentially unlawful, and it must be stopped. If Congress is looking for a place to trim the deficit, this is a good place to start."
In November 2010, Judicial Watch obtained documents from the Obama HHS regarding a series of three Medicare television advertisements featuring actor Andy Griffith. The Obama Administration spent $3,184,000 in taxpayer funds to produce and air the advertisements on national television in September and October 2010 to educate "Medicare beneficiaries, caregivers, and family members about forthcoming changes to Medicare as a result of the Affordable Care Act." However, according to FactCheck.org, a project of the University of Pennsylvania's Annenberg Public Policy Center, the advertisements intentionally misinformed the American people.
.
.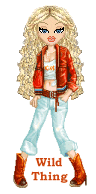 Wild Thing's comment......
Good work by Judicial Watch!!
Everyday brings disclosure of another Obama outrageous act toward the American taxpayer. We have to get this jerk out of office.
I could not hate obama one level more then I do and I am sick of his crap to the hilt.
obama should be tried for TREASON to our country. For what he has done with our troops and this obamacare forced on us, and everything else he has done!!!!!!!!!!!!!!!!!!!!!!!!!

Posted by Wild Thing at April 13, 2011 04:50 AM
---
Comments
Hey, our tax money is obama's money now. That he spends it for self promotion and to feather his supporters' nests should not be our concern(sarc).
I wonder how much Andy got paid.
Posted by: TomR, armed in Texas at April 13, 2011 10:10 AM
---
Tom, your right it is his mind. grrrrr.
Andy could have made some big money for this ad. They aired it a lot.
Posted by: Wild Thing at April 14, 2011 01:55 AM
---