« Freedom Isn't Free | Main | Nut Case, Unscrupulous And Dishonest Florida Congresswoman Debbie Wasserman Schultz As Selected As The New Chair Of The Democratic National Committee »
April 06, 2011
Obama and His Administration Doing Their Best to Ensure Al-Qaeda's Success To Be In Power In Yemen

As Yemeni President and American ally Ali Abdullah Saleh fights for his political life, Al Qaeda operatives are taking advantage of the void and have already stepped in to fill the power vacuum.

Al Qaeda leaders like top propagandist and spiritual leader Anwar Al-Awlaki are ecstatic about the recent developments in Yemen and across the Middle East.

Unrest in Yemen Seen as Opening to Qaeda Branch
Counterterrorism operations in Yemen have ground to a halt, allowing Al Qaeda's deadliest branch outside of Pakistan to operate more freely inside the country and to increase plotting for possible attacks against Europe and the United States, American diplomats, intelligence analysts and counterterrorism officials say.
In the political tumult surrounding Yemen's embattled president, Ali Abdullah Saleh, many Yemeni troops have abandoned their posts or have been summoned to the capital, Sana, to help support the tottering government, the officials said. Al Qaeda in the Arabian Peninsula, the group's affiliate, has stepped in to fill this power vacuum, and Yemeni security forces have come under increased attacks in recent weeks.
A small but steadily growing stream of al Qaeda fighters and lower-level commanders from other parts of the world, including Pakistan, are making their way to Yemen to join the fight there, although American intelligence officials are divided on whether the political crisis in Yemen is drawing more insurgents than would be traveling there under normal conditions.
Obama Administration officials are doing their best to ensure Al-Qaeda's success.

The Obama administration is helping to grease the skids for the impending departure of Yemeni President Ali Abdullah Saleh.
While he remains a strong U.S. ally in the war against al Qaeda and other Islamic extremists, Saleh has worn out his welcome with his own people and the State Department can't afford to prop up a leader opposed to democratic reform.
Yemeni officials say the U.S. is attempting to mediate a smooth exit for Saleh so as not to further destabilize the country, which is in danger of falling into the hands of those supporting al Qaeda in the Arabian Peninsula, the anti-American organization that's headquartered in Yemen.
Al Qaeda already declared South Yemen as an Islamic emirate last week.
.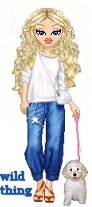 Wild Thing's comment........
This is the worst and most America hating president and administration in US history. Obama is diabolical.

Nobody would miss Yemen if it disappeared entirely. But while it exists on this planet, it is in a very strategic spot. Al Queda in charge now of the southern end of the Suez Canal. Great!...NOT! And now it will become a haven and homebase for muslim terrorists intent on ending lives of non-muslims around the world.
What is happening in Yemen should be all over the news, people need to know and the help that obama is giving to the terrorists there. It will effect our troops, our country and the rest of the world.

So now, when an extremist in yemen mails a package to a synagog in Chicago, it'll actually get there and explode.
It is another success for obama. He's acheiving one goal after another is his effort to take down America.
Impending dollar/economic collapse, check.
Impending energy shortages, check.
Impending loss of superpower status, in progress.
Things are going swimmingly for obama and the worldwide communist movement.

Obama hates Free America, hates Americans, hates the Constitution and hates the Bill of Rights. bama is a hate crime foisted upon the USA. obama is the Destroyer.
Posted by Wild Thing at April 6, 2011 06:50 AM
---
Comments
Remember the USS COLE, even though Hussein Obama cares not to...
o B a m a
o S a m a = BS!
Posted by: darthcrUSAderworldtour07 at April 6, 2011 09:09 AM
---
There is no doubt that obama will either take no action against al Queda or will take actions that support aQ and the muslim Brotherhood. What I wonder about is why Saudi Arabia doesn't step up to the plate and use her forces to secure the Arabian Peninsula, especially her back yard. I don't know how much Saudi oil ships from the Red Sea to the Indian Ocean, but whoever controls Yemen can block passage of that oil.
Posted by: TomR at April 6, 2011 11:50 AM
---
After Carter amd Obama we have to ask ouselves how did McCain and Dole get the Republican nomination. It is clear that being a Democrat is mentally diabling for a person to think on the scaope required by international relations. We are still trying to fix things that Carter btoke. What do we do if the Muslims do not stay 200 years behind us. In the seventies for a short while I roomed with a guy who was a grad student in Nuclear physics on a Libyan scholarship. Yacob was a complete moron. Can we always depend on that?
Posted by: Avitar at April 6, 2011 06:23 PM
---
Darth, good one, yess. Even though obama does not want to is saying it all Darth, he sure could care less.
Posted by: Wild Thing at April 6, 2011 07:32 PM
---
Tom, great question! That is very stranger that Saudi Arabia doesn't do like you said..
Posted by: Wild Thing at April 6, 2011 07:36 PM
---
Avitar, wow amazing, thank you so much for sharing all of that. Lots of concern for sure how fast they are taking over in so many areas lately, more then ever before.
Posted by: Wild Thing at April 6, 2011 07:40 PM
---