« Congressman Joe Walsh (R-Ill.) Scolds Christiane Amanpour and Media for Not Criticizing Obama More ~ Good For Joe!!! | Main | Donald Trump, Fox Network And 'Ostriches' by Dr. Alan Bates, MD. »
April 18, 2011
Nha Trang, Vietnam: Sun, Scuba and All-Night Parties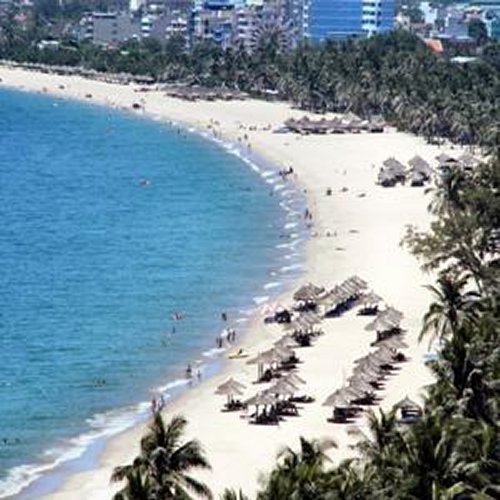 .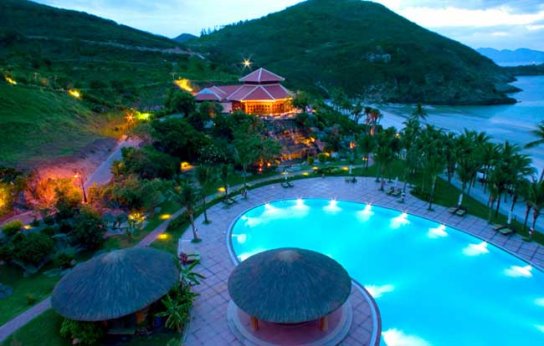 Nha Trang Vietnam Resorts, Vietnam Nha Trang Hotels, Nha Trang Hotels and Resorts, Nha Trang Beach Hotel

Nha Trang, Vietnam: Sun, Scuba and All-Night Parties

Nha Trang, a seaside resort town located on the south central coast, is Vietnam's beach capital. Nha Trang attracts many types of visitors, from sun worshipers, to scuba diving enthusiasts, to the hard core party goers. If you are looking to explore another side of Vietnam and still catch a few historical sites between mojitos and all-night dance parties, then Nha Trang is your ultimate destination. This idyllic seaside community with its backdrop of jutting mountain tops, palm tree lined white sand beaches, and turquoise colored water dotted with islands offers a plethora of activities to keep you busy.
The number one attraction in Nha Trang is the beach. For beach bums, the best time to visit is June to October in the dry season but the beach is usually busy with tourists and locals year round. Nha Trang's 6 kilometer stretch of white sand beach is lined with palm trees, water front promenades, and oceanfront resorts from budget to 5-stars.

During the day, the beach is full of activity with vendors selling everything from cigarettes to sunglasses to lunch. Local vendors steam up lobsters, prawns and other delicious seafood in large cast iron pots, and slice up exotic fruits for tourists right next to where they are laying in the sand. In addition to catching rays on the beach, you can rent a pool side deck chair and enjoy the western style beach resort atmosphere at either one of Nha Trang's popular pools: Nha Trang Sailing Club or the Louisiana Brewhouse.
Nha Trang offers an assortment of water sports and activities. For the adrenaline junkies, the best time to visit is October through February in the wet season when the sea is rougher. Numerous shops along the beach offer equipment rental and lessons for kayaking, wake boarding, wind surfing, sailing, jet skiing, paragliding, body boarding and snorkeling. Nha Trang is also the number one scuba diving destination in Vietnam offering the best visibility and cheap PADI certification.

If you aren't into adventure you can enjoy more relaxing water based fun at Phu Dong Water Park located near the beach or the island resort of Vinpearl Land accessible by a scenic cable car with amusement park style rides, arcade games and a water park. A great way to also enjoy the water is on a boat tour of the outlying islands of Nha Trang. For dirt cheap you can take a boat tour visiting four of the nine islands: Mieu Island, Ebony Island, Swallow Island and Bamboo Island. For a break from the sun and surf visit one of the many spas offering cheap massage. The Thap Ba Hot Springs, located a few kilometers outside of Nha Trang, provides the ultimate in relaxation with hot springs, mud baths and a hot artificial mineral waterfall. You can organize a private spa trip with a group of friends for a discount or be a big spender and enjoy the VIP spa.
The best way to see the city's cultural sites is by bike. Po Nagar (Thap Ba) Cham Towers are located north two kilometers outside the city across the Cai River. The towers were built by the Cham civilization between the 7th and 12th century and sit on top of a hill providing beautiful views of the harbor below. Only four of the eight original towers still stand with the tallest being 23 meters high. On your way back to town take some time to visit the fishing village located between the old and new bridges and the "real" Nha Trang, a bustling Vietnamese city vastly different than the seaside resort town along the coast. To the west of town is Long Son Pagoda, a Buddhist temple founded in the late 19th century, still home to resident monks. At the top of the hill, behind the pagoda, is a 79-foot tall giant white seated Buddha visible from town. Climb to the top of the hill for stunning panoramic views of the city and bay. Take a ride south and visit the Oceanographic Institute and Bao Dai's Villas, a beautiful example of French colonial architecture and the former residence of the last king Bao Dai. The grounds are lush and well manicured and it's a great place to enjoy a leisurely lunch overlooking the sea on a hot day.
At night, a different side of Nha Trang comes alive. Known as the Cancun, Mexico of Vietnam, you can party all night in Nha Trang. Most nights the beach district is teeming with locals and tourists drinking at bars, dancing at clubs and partying in the streets. The best place in town to dance is the Nha Trang Sailing Club, which hosts its very own version of Koh Phangan's famous all night Full Moon Party called Insomnia. Another way to join in on the debauchery of Nha Trang is to take a booze cruise, an all-you-can-drink party boat on a scenic trip around the bay. If you aren't ready to shake it, head to one of Vietnam's tradition local bars called a "bai hoi" for cheap keg beer curbside. The city also offers a more relaxing evening at one of the many waterfront restaurants along the beach. There's a wide range of choices, from Western to Vietnamese cuisine to local seafood specialties. For cheaper food try the restaurants in town or the waterfront restaurants away from the main tourist district. A popular option is Lac Canh, one of the busiest local restaurants in Nha Trang located near the Cai River area.
Nha Trang Bay is widely considered among the world's most beautiful bays and is fast becoming a popular destination with international travelers of all ages. Whether you spend your days kayaking the bay or relaxing on the beach, Nha Trang has an assortment of activities to please just about everyone.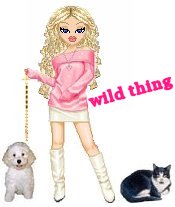 Wild Thing's comment........
Amazing to see this.

....Thank you Tom for sending this to me.

Tom
US Army Aviation
Vietnam 1966-68
US Army Special Forces
1970-72


Posted by Wild Thing at April 18, 2011 01:48 AM
---
Comments
I never made it to Nha Trang. I think that it is ironic that Vietnam is now a major tourist destination. It really is a good example of the exotic East. From what I hear, most signs of our war like bases have been removed. I would not mind seeing it now. I feel like I have a stake in Vietnam.
Posted by: TomR, armed in Texas at April 18, 2011 10:32 AM
---
Damn, did they have R & R there, how did I ever miss that place. Really gives you the warm and fuzzies when you think of Vietnam as such a paradise. Somehow I don't remember that.
Your right Tom, where's our quittance, reciprocity for time spent there. Instead we got damage, forfitire and loss. Lets redistribute some of Vietnam's wealth. Aw hell I wouldn't go back there if they gave me a ticket.
Posted by: Mark at April 18, 2011 11:08 AM
---
Tom and Mark, love you both, thank you for all you have done and do, it means so very much!
Posted by: Wild Thing at April 18, 2011 11:54 PM
---