« Arrogant, Liar and Fraud Obama Caught on Open Mic Telling Donors How He Handled GOP During Budget Negotiations | Main | Senator Charles Grassley Has 'damning' Gunrunner Documents From His Investigation Into ATF's "Fast and Furious" Operation »
April 17, 2011
Marco Rubio Handles Heckler at Tea Party with Aplomb
Great response from Marco Rubio at a Tea Party rally at the bandshell in Orlando's Lake Eoloa Park
Marco Rubio To Heckler: "This is the Best Heckler I've Ever Had So Congratuations"

Attending a Tea Party rally Friday in Orlando, U.S. Senator Marco Rubio tore into President Barack Obama for giving what he described as a campaign speech earlier this week instead of issuing a genuine budget plan.
"The president the other day didn't offer a budget, he offered a speech, a partisan speech, it was a campaign speech,"
Rubio said to a FOX Orlando reporter after the junior senator spoke to thousands of cheering Florida Tea Partyists. "He has to lead."
"These generational issues that our country faces can't be solved unless the president leads and he doesn't want to lead, he'd rather get re-elected than solve our problems, and I think that's a mistake," Rubio added.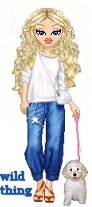 Wild Thing's comment........
Marco Rubio is the textbook definition of a "Class Act"!
Posted by Wild Thing at April 17, 2011 12:47 AM
---
Comments
Must be the best the democrats could get in a hurry.
Posted by: Mark at April 17, 2011 07:13 PM
---
Posted by: Wild Thing at April 17, 2011 11:20 PM
---