« Grifter Obama To Reject Rep. Paul Ryan's Deficit-Reduction Plan Instead Obama Prefers To Raise Taxes and Cut Health Care For Elderly and Poor!!! | Main | Donald Trump Brings Up Obama's dealings with Tony Rezko »
April 11, 2011
LMAO Is Mass. Democrat Rep. Ed Markey On Drugs Or Just Nuts??!! No, He is a Typical Dem. Politician
Democrat Rep. Ed Markey rants against the GOP, accusing them of polluting and trying to pass legislation to help "destroy the whole wide world."
According to Massachusetts Congressman Ed Markey, Republicans are out to shut down the Internet and destroy the entire planet.
A video posted at The Blaze shows the liberal Democrat making his outrageous charges on Saturday - one day after Congressional leaders avoided a shutdown of the federal government.
"Republicans are trying to pass legislation destroying the World Wide Web," Markey whined, adding "and they're also trying to pass legislation to help destroy the whole wide world."
According to Markey, the GOP is taking aim at Google Earth, and seeks to pollute the entire planet.
"They are trying to mess with the blogosphere and pollute the atmosphere at the same time," Markey said.
In Markey's worldview, the vote to prevent a takeover of the Internet by the FCC will somehow "clog" and destroy the internet.
But silly comments and demagoguery are nothing new for Markey.
During the debate over funding for NPR and PBS, Markey held a press conference using Arthur the Aardvark - the popular PBS children's character - in an effort to demagogue the budget issue:
As Congresswoman Betty McCollum clung to an Elmo doll, Representative Ed Markey (D-MA) beckoned Arthur the Aardvark to join him in a press conference calling on Republicans to continue funding the taxpayer-subsidized NPR.
"Come over here Arthur," he said.
"We need your help today," he told a person dressed as the PBS character. "We can't leave Arthur and all of his pals in the lurch."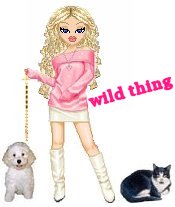 Wild Thing's comment.......
Democrats have the media in their collective pockets and so other then FOX that comes through most of the time, nothing will be done about these liars on the lefrt.
Posted by Wild Thing at April 11, 2011 09:55 AM
---
Comments
He's a Taxachusettes LIBTARD Senaturd Ted 'Breast Stroke' Kennedy wannabe? He drives over bridges better I hear!
Posted by: darthcrUSAderworldtour07 at April 11, 2011 10:43 AM
---
It seems that Massachusetts has more political nut cases than much larger California. Markey is another ultra liberal that wants the govt. to control everything.
Posted by: TomR,armed in Texas at April 11, 2011 11:29 AM
---
Scott Brown is the seed of the commie Markey.
Posted by: Eddie (Enemy of the State) at April 11, 2011 01:56 PM
---
Thanks everyone. I agree!!
Eddie yes I think so too, Scott Brown is not someone I would ever trust on how he would vote thats for sure. Too much rino in his blood.
Posted by: Wild Thing at April 12, 2011 12:04 AM
---