« Obama Threatens to Veto Troop Funding Bill | Main | Two George Soros ( Obama's Owner) Events Aim to Remake the Financial Order and the Media -- So Where's the Reporting? ~ If You Love America READ This Write Up »
April 08, 2011
Listen Up Obama Voters, THIS Is How He Treats YOU When He Will NOT Drill For OIl and Gas Prices Go UP, He Says Trade Iin Your Vehicle!
Asked About Rising Gas Prices, Obama Says, 'Think About A Trade-In'
.
Oil spiked above $110 per barrel yesterday!!!
.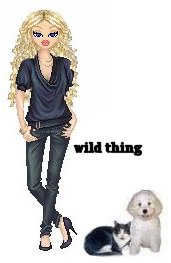 Wild Thing's comment........
Barack Obama told a concerned citizen who was worried about rising gas prices, "You may want to think about a trade-in."

Sooooooo if you can't afford to fill up your car with gas surely you can afford a new expensive green car.
Posted by Wild Thing at April 8, 2011 05:50 AM
---
Comments
The Jug-Eared Jackass doesn't realize that not everybody can afford a new car. Take the guy who makes $15 per hour, only has a 2004 Ford F-150, drives 10 miles one way to work and has a family. He has to drive that truck because that's all he can afford and he needs it for his job. Now, with high gas prices, it costs him over a days pay for gas to get through the week. If gas prices keep going up, I believe people are going to take to the streets.
Posted by: BobF at April 8, 2011 11:08 AM
---
Think of how many times in the past that Democrats have blocked oil exploration and recovery ad new refineries in America. They have said "it will take ten years to get results". Well a number of those ten year periods have passed. If we had increased oil production in the 70's we might now be energy independent. There is also the fact that recovery methods have modrnized and that ten year period has been greatly shortened.
obama talks about more drilling but his actions in the last two and a half years has been to block drilling leases.
Posted by: TomR at April 8, 2011 12:05 PM
---
What IF.... his USSS agents aren't paid as of midnight?
Posted by: darthcrUSAderworldtour07 at April 8, 2011 01:15 PM
---
An audience member concerned about the rising cost of gasoline asks the President what could be done about lowering prices.
The President, not knowing what type of car the man had, nor his profession or his family size, or his ability to pay,
laughingly tells the man to trade in his car for another new more efficient car.
-Yeah, right; condescending and out of touch with Americans consumers to say the least.
Jan 2009 price of gasoline $1.80
Apr 2011 price of gasoline $3.75
Jan 2009 Barrel of Oil $38.00
Apr 2011 Barrel of Oil $108.00
This administration actually wants higher costs for Americans.
It is part of their agenda. This administration is made up of citizens of the world, not American citizens.
Elections have consequences, sometimes dire and perilous. The next one cannot come sooner.

Posted by: Carlos at April 8, 2011 11:26 PM
---
Such great comments thank you so much.
You all are awesome!!!
Posted by: Wild Thing at April 9, 2011 05:18 AM
---