« Gov. Jindal Will Sign 'birther' Bill If It Reaches His Desk | Main | Outrage After Muslim Model Sila Sahin Poses Nude For Playboy Cover »
April 20, 2011
'Let me finish my answers' Thin Skinned An Angry Obama Loses His Cool With Texas Reporter
Dallas-Forth Worth WFAA TV's Brad Watson in an interview with President Obama at the White House, where he asked Obama tough questions and pushed him on some of his answers. Obama was clearly agitated with Watson, and when the interview was over, angrily told Watson, "Let me finish my answers."
Basically, Watson just refused to let Obama filibuster the 7-minutes Obama granted him – which is his typical M.O. – and he clearly did not like a reporter who refused to bow and scrape to him the way virtually everyone in the mainstream press does.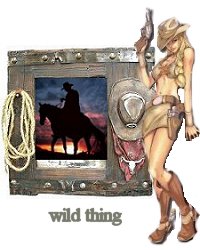 Wild Thing's comment..........

This fraud obama has been handed everything in life and despises being questioned or challenged.
I absolutely believe he is headed for a public meltdown.
Posted by Wild Thing at April 20, 2011 02:47 AM
---
Comments
And as the noose was placed around his neck, mthe preacher asked,"do you have any last words of wisdom? to which obama said "I love africa."
Posted by: Eddie (Enemy of the State) at April 20, 2011 08:03 AM
---
Last words ?...Uh uh uh...He really got frustrated, first thing is to blame the repubicans, the launched into an array of Uh's and ahhs and andas...which said, he either didn't know the truth or he is briefed very seldom with the truth...
Posted by: Mark at April 20, 2011 08:41 AM
---
With his thin skin I don't see obama doing well in the 2012 campaign. Now he has a public record behind him that can be questioned and attacked. In 2008 obama was mostly an unknown. He could claim anything and deny everything. I bet he comes unraveled in 2012.
Posted by: TomR, armed in Texas at April 20, 2011 10:50 AM
---

In his interview with Obama George Stepalloverus
used chap stick and knee pads...
Posted by: Gator at April 20, 2011 10:54 AM
---
Posted by: Wild Thing at April 20, 2011 06:01 PM
---
Mark, I think your right, on both counts, he gets briefed with his own kind so it will be biased plus he is biased to the hilt as well.
Posted by: Wild Thing at April 20, 2011 06:04 PM
---
Tom, I agree, there is a gut feeling I have too that he will not handle this new campaign well at all. There will be no more worship of obama like the last time.
Posted by: Wild Thing at April 20, 2011 06:07 PM
---
Posted by: Wild Thing at April 20, 2011 06:10 PM
---