« Akiane Kramarik 12 Year Old Girl Paints Heaven, Unbelievable! | Main | Message To Mr. Boehner: Starve Fedzilla! by Dr. Alan Bates, MD. »
April 04, 2011
KISS Donates 500,000 To Wounded Warrior Project
Bandmembers talk about the troop support program tied into their concerts and they invite a Pentagon Channel reporter on stage with them during a concert in Houston.

Wounded Warrior Project is a non-profit organization whose mission is to honor and empower wounded warriors. It serves to raise awareness and enlist the public's aid for the needs of severely injured service men and women, to help severely injured service members aid and assist each other and to provide unique, direct programs and services to meet their needs. For more information, please call (904) 296-7350 or visit ...

The relationship between KISS and the Wounded Warrior project began in October 2009, when the group invited several veterans and service members from the project to a show in Atlanta.
Several days later, three members of the band followed up with a visit to the Charlie Norwood VA Medical Center.
"It's awesome because what KISS has been able to do is to activate not only their fan base, which is pretty incredible, but also to activate a nation," said Laurie Ott, the executive director of the project. "They are getting us into a national conversation in a way we couldn't do otherwise."
Ott said the band's support will be used for several projects, including establishing transitional housing, expanding programs to treat post-traumatic stress disorder, and building a retreat center to train more providers to deliver marriage and family workshops for returning service members.
"These are people who have actually been to Augusta and seen the rehab unit," Ott said. "It's pretty personal for them."

Last year, lead singer Paul Stanley told veterans in Augusta that those injured in the line of duty should be recognized for what they have given the country.
"People talk about the ultimate sacrifice," Stanley said. "But isn't it a sacrifice to come back home and discover you no longer have your life? We want everyone home safely and to urge everyone to give these people the respect they deserve."
Gene Simmons has always been a big supporter of the troops.Besides his group KISS, he has privately visited the wounded at various hospitals and bases on his own.
.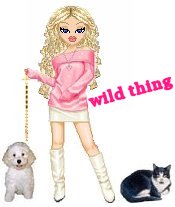 Wild Thing's comment........
I love stories like this, love hearing when people truly are supportive of our troops and Veterans.
Posted by Wild Thing at April 4, 2011 05:47 AM
---
Comments
When 9-11 islamofascist basturd KLM gets tried in GITMO via US Military Tribunal make sure KISS tunes are played LOUDLY in his cell, eh Babeushka Wild Thing? Hello to your sister Babeushka Tweed as well! Love SARASOTA tourist commercials up here during the Orioles games now! Thinking of you and Nick always...
Posted by: darthcrUSAderworldtour07 at April 4, 2011 01:12 PM
---
Darth, that would be great.
Love ya my friend!!!!!!!
Posted by: Wild Thing at April 5, 2011 01:20 AM
---