« Barry Soetoro's Wench Manly Janet Napolitano on the Border or How Obama and His Ilk To Undermine America | Main | Fmr. CIA Counterterrism Analyst Michael Scheuer Slams CNN Host Over Libya: 'You're Just Carrying the Water for Mr. Obama' »
April 03, 2011
'Hello, Communist Party Calling': A New Reason to Be on the Do-Not-Dial List
'Hello, Communist Party Calling': A New Reason to Be on the Do-Not-Dial List

The Communist Party USA has started a national phone campaign to call people who have recently signed up to become members. And while that may not be surprising, what is is the sheer number of people phone volunteers are calling: 1,500. That's how many people have recently joined the party — and that's just through the internet.
"It was a great reception. People really want to be a part of the Communist Party," Jonathan, one of the phone bankers, told the CPUSA website People's World. "Several people were very excited and said, 'I was wondering when someone was going to call me.'"
"I spoke with a lot of young people who had signed up on the CPUSA website and were really excited to be having their first conversation with an actual member," said Noah Toler. "Mainly people were interested in what the Party was thinking about this or that issue."
In the past, CPUSA has worked hard to got people to look past the ideology's checkered past. Not only do they have game night, but there's also a bunch of regular Joes joining in:
And just in case there was any doubt that the communists were involved in the recent protest wave sweeping the country, the site confirms it:
Many were already active with the Party and YCL locally, in their unions, or through local struggles. A lot expressed enthusiasm for developments in Wisconsin, Indiana and Ohio and the protest wave sweeping the country. They were happy to know the Party and YCL were deeply involved in the fight.
.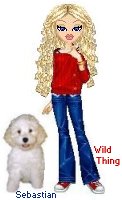 Wild Thing's comment........
These sub humans would not last one month in a communist country. Ship them off to Cuba or China, yesss China especially and see how long they think communisim is so wonderful.
Posted by Wild Thing at April 3, 2011 05:48 AM
---