« Happy Easter | Main | Obama's White House Easter Egg Roll For 30,000 People »
April 25, 2011
Good Grief Brainwashing Kids By The Left! Student Indoctrination to Honor Earth Day Taught "Boycott Big Business" Song
FOX News
Parents outraged over 'Boycott Big Business' song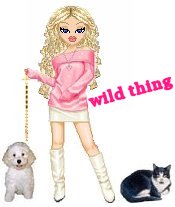 Wild Thing's comment.........
Making good little commies out of our American kids. Somebody needs to go to jail. Brainwashing starts at an early age, when you're a lefty.
Parents of those kids had better be at the next school board meeting demanding heads roll.
Posted by Wild Thing at April 25, 2011 03:47 AM
---
Comments
Woodrow Wilson's idea was that when a boy graduated from College that his parents would not recognise him. He had changed so much via his education. This idea is not old, just a rehash of the early 19th century's progressive agenda. Brain washing at this age is so effective, by the time they are in 8th grade they won't know how to think in any other terms except that proscribed by the state.
The Earth is an excuse. The idea of Boycotting Big Business is the worst idea especially when the economy is teetering on the brink of collapse but this is how they intend to install their complete agenda. Cloward and Piven again. That is why obama's is spending Millions to encourage more people to get on welfare, spend more government money and push the economy off the cliff. We are almost there.
Posted by: Mark at April 25, 2011 08:04 AM
---
Pure Marxism. Deny God, ridicule capitalism, promote class warfare disguised as "diversity" and brainwash the children. obama is following the manual page by page.
Posted by: TomR, armed in Texas at April 25, 2011 10:49 AM
---
This is a good reason to home school or send kids to private schools.
Posted by: TomR, armed in Texas at April 25, 2011 03:57 PM
---
... this is a subtle form of child abuse. Drilling the minds of innocent young children with ideas beyond their capacity to comprehend is brainwashing. Next the children will be singing the praises of unions, collective bargaining, "card-check" and the closed shop. Earth day is not about "saving the planet" -it was never about that. Does anyone still think it was a co-incidence that "earth-day" and the birthday of V.I. Lenin are the same?
Posted by: Willy at April 25, 2011 08:07 PM
---
Mark, thanks for that about Woodrow Wilson. Interesting and true what all you said too.
Tom, ditto all you said.
Willy, good point, your right too, and the media never points that out.
Posted by: Wild Thing at April 25, 2011 10:44 PM
---